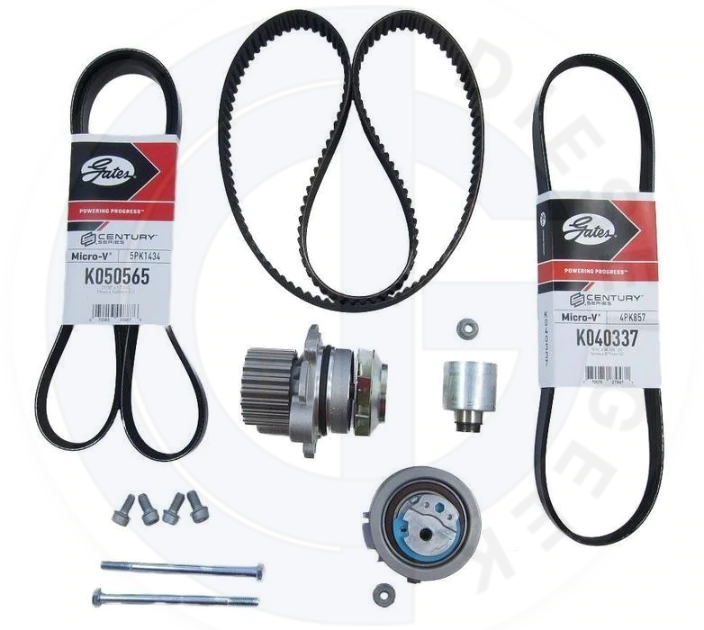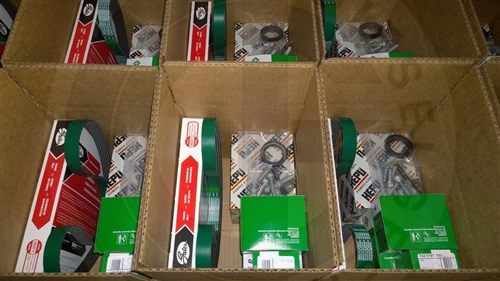 Deluxe Timing Belt Kit for 2004 and 2005 Passat TDI (BHW engine)
 Hit the road with peace of mind.


Everything you need for the 2004 or 2005 Passat TDI timing belt job! For the North American market, the "BHW" engine was used in all 2004-2005 Passat TDI, sedan or wagon. We have assembled the most complete timing belt sets with every part you need to successfully change your timing belt. If you are planning a DIY replacement consider the specialty tool set sold separately. <LINK> We have years of experience supplying TDI drivers with the most complete timing belt package on the market and we look forward to helping you save time and money with one of our kits!

The Passat TDI timing belt interval is 80,000 miles and is assured with the use of the parts in our timing kit.
Why our kit is better:
We buy our timing belts, serpentine belts, rollers, and tensioners directly from the OE manufacturers so we have the freshest stock with the least amount of handling or storage.

We only offer Tier 1 OE supplier brand parts in our kits. Zero aftermarket SKF or GMB rollers or tensioners for complete peace of mind. 

We include two long 8mm bolts to make it easy to move the radiator support forward to give access to the timing belt. (This is referred to as the "lock carrier" in VW speak.)
We offer proven water pumps with a steel impeller that will never separate from the shaft like the plastic impeller pumps.
We've been selling timing kits since 2001 and our finely honed packaging system gets the parts to you in flawless shape.
What you get:

038 109 119P GatesTiming Belt
038 109 243M Litens Timing Belt Tensioner, OE brand
038 109 244J INA Timing Belt Idler roller, OE brand
038 121 011G Hepu Water Pump with included o-ring seal and high-flow steel impeller
038 109 454A Always-replace 8mm shoulder nut for 243M belt tensioner
N 015 083 11 Always-replace 8mm shoulder nut for 244J idler roller
06B 260 849A Gates A/C Belt
038 903 137T Gates or VW (dealer) Serpentine Alternator Belt, our choice
Plus four Grade 12.9 hardened replacement Allen bolts for the harmonic balancer

This kit also includes two extra long 8mm bolts to allow the installer to move the fiberglass radiator support four inches forward for an easier timing belt change! ( Pic 1, pic 2, pic 3, ) Where these bolts are installed as marked by the red ball in the bumper area of the car. (Like tool VW 3411) One bolt goes on the passenger side and one goes on the driver side. These bolts are a very handy addition to the kit!
Add a Metal Nerd timing tool set to your purchase and get free ground shipping!