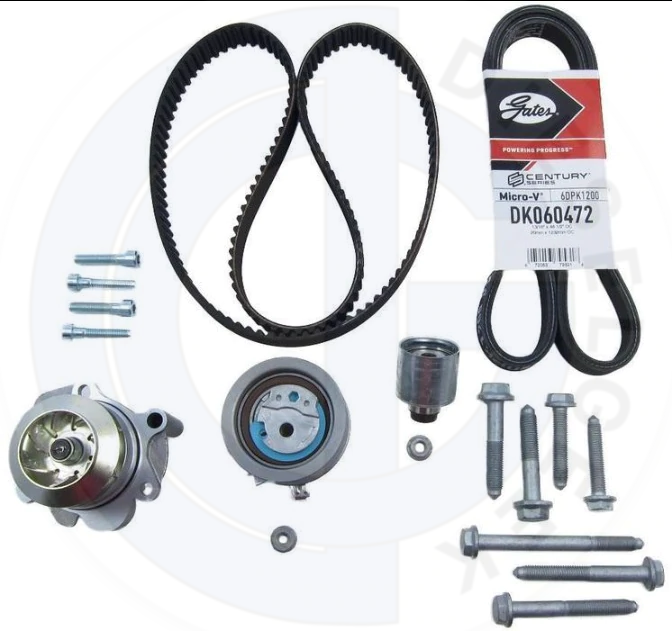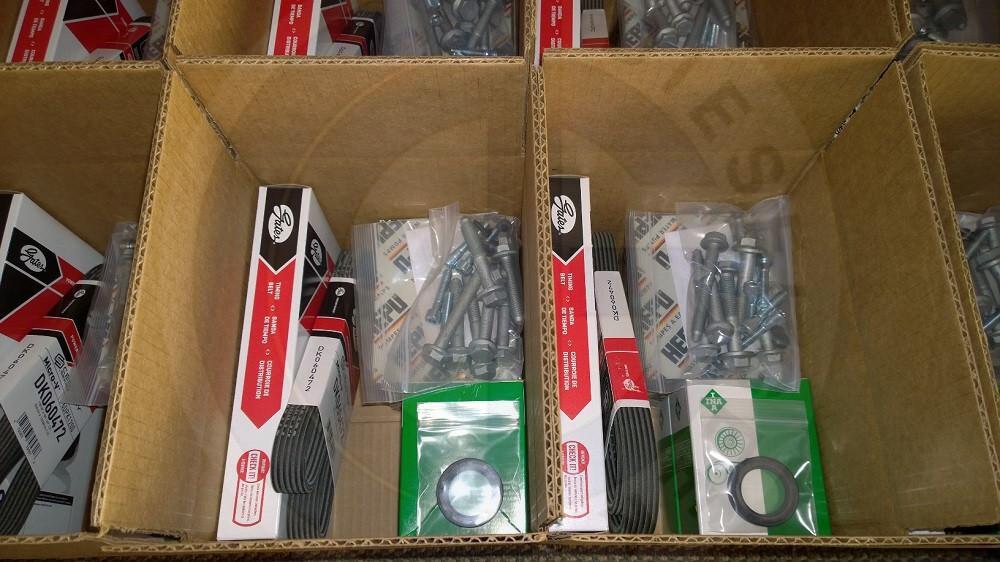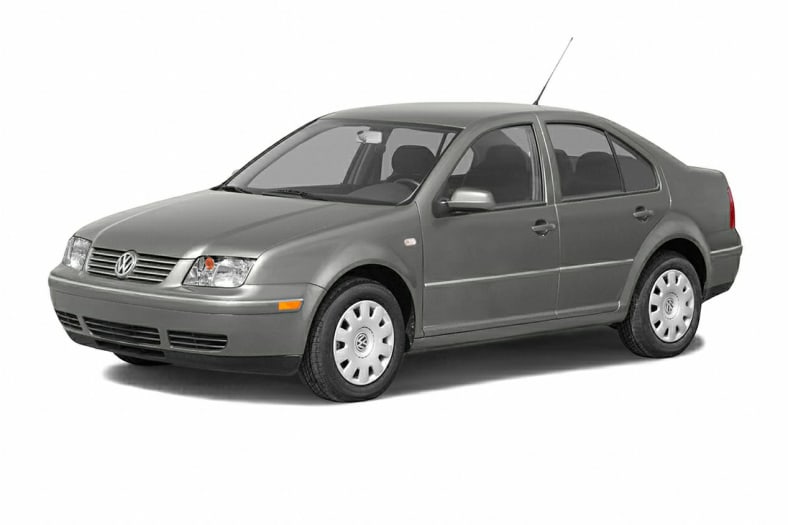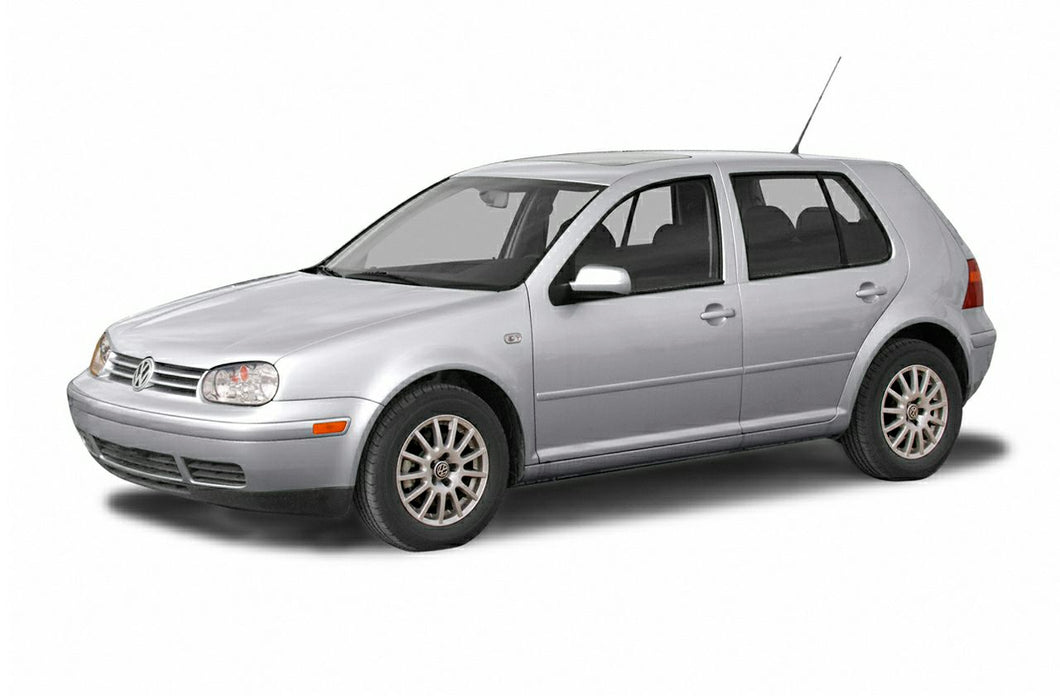 Deluxe BEW Timing Belt Kit for 2004-2006 TDI
Hit the road with maximum peace of mind. 

Our Deluxe 18 piece kit has every part you'll need to get your 2004 and early 2005 Jetta or 2004, 2005, and 2006 Golf & New Beetle TDI timing system squared up for another 80K miles. If you are planning a DIY replacement consider the specialty tool set sold separately. <LINK> For the 2004-2005 Jetta TDI this kit fits the Mk4 chassis (pictured to the left.) 
We have years of experience supplying VW TDI drivers with the most complete timing belt kits on the market and we look forward to helping you save time and money with one of our kits!
Why our kit is better:
We buy our timing belts, serpentine belts, rollers, and tensioners directly from the OE manufacturers so we have the freshest stock with the least amount of handling and storage.
We only offer Tier 1 OE supplier brand parts in our kits. Zero aftermarket SKF or GMB rollers or tensioners for complete peace of mind. 

We buy all of the engine mount bolts from the VW dealer. No cheap substitutions are made.
We only offer proven Hepu brand water pumps with steel impellers that will never separate from the shaft like plastic impeller pumps.
Our team has been selling this timing kit since 2001 and our finely honed packaging system means the parts are delivered to you in perfect condition.
Kit includes:

GatesTiming Belt (038 109 119P)
Litens Timing Belt Tensioner (038 109 243M)  
INA Timing Belt Idler roller (038 109 244J) 
Hepu Water Pump with steel impeller (038 121 011G) 
M8 shoulder nut for 243M belt tensioner (038 109 454A) 
M8 shoulder nut for 244J idler roller (N 015 083 11)
M10 x 55 vertical motor mount bolts x 2 (N 105 167 02)
M12 x 55 vertical motor mount bolts x 2 (N 102 096 05)
M10 x 85 horizontal engine mount bracket bolt x 2 (N 907 124 03)
M10 x 110 horizontal engine mount bracket bolt (N 103 280 02)
Gates or Contitech (our choice) serpentine accessory belt, (06A 260 849C)
Four replacement harmonic dampener Allen bolts in hardened Grade 12.9 (the original ones are soft and easily damaged upon removal) 
Add a Metal Nerd timing tool set to your purchase and get free ground shipping!