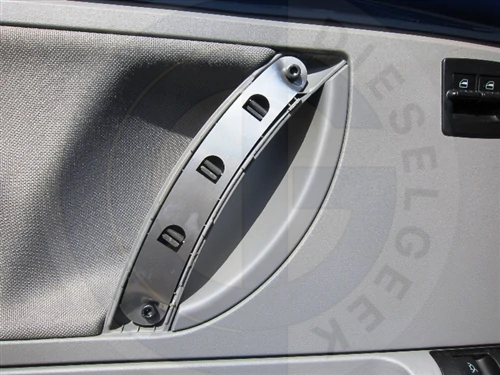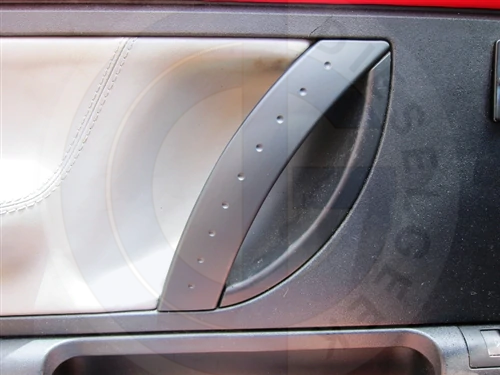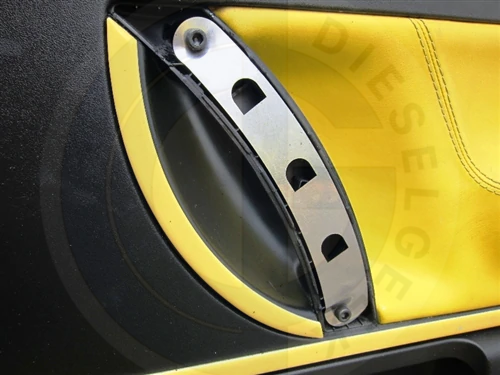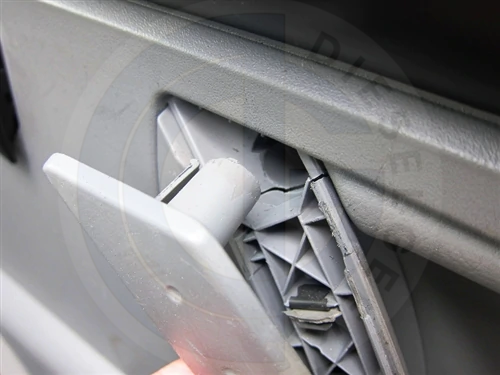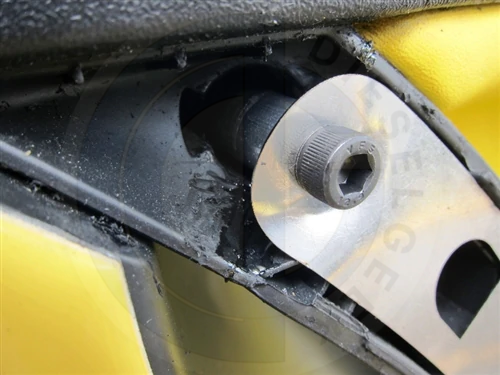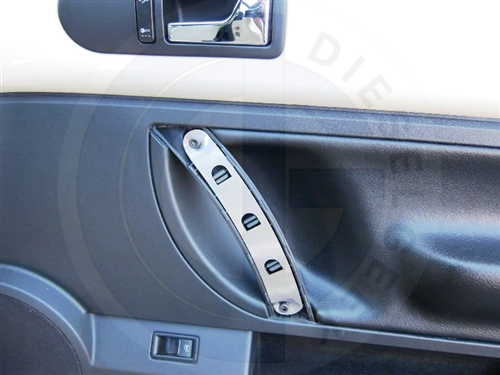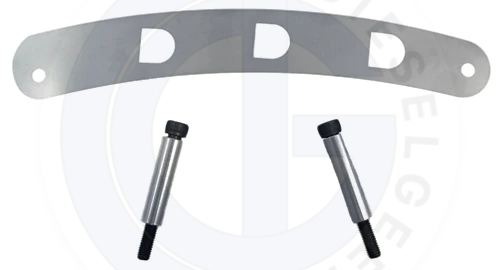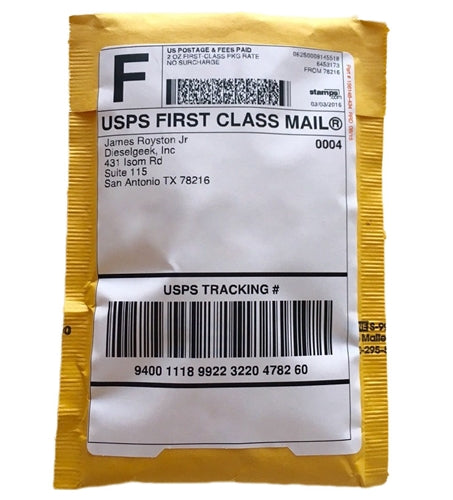 Are your New Beetle's inside door handles loose?  Do your door panels have small cracks in them? Most New Beetles have already suffered from a cracked or broken inside door pull but we have the solution, the Beetlebrace kit. Fix your inside door handle in a jiffy with our innovative repair kit. Even if your handle is cracked all of the way through, the Beetlebrace makes your door handle as firm as new and maintains your stock handle's appearance once the trim cover is popped back on! We suggest buying two Beetlebraces so you can fix both doors. Free FedEx 2nd Day shipping on two if you are in the US!
US shipping: Get free FedEx 2nd day shipping if you buy two! We offer and highly recommend FedEx 2 Day shipping on this item if you are in any sort of hurry to get it.  Slower US Postal Service shipping is around $3.00.  We ship Monday through Friday from Colorado except on holidays. 
International shipping:  In these uncertain times we offer the slightly more expensive but much faster FedEx International Economy® service. FedEx will likely collect local taxes upon delivery. USPS shipping is currently suspended due to USPS system backlogs.  Also, for Canada, the new USMCA trade agreement will reduce taxes and duties on this item.
 Here are the VW part numbers for new trim covers in case you need to order new ones. Google them for best pricing:
1C0 867 171C 3SG Grey left door handle cover, Driver side 
1C0 867 172C 3SG Grey right door handle cover, Passenger side

1C0 867 171C 2QL Black left door handle cover, Driver side 
1C0 867 172C 2QL Black right door handle cover, Passenger side

1C0 867 171C 08H Beige left door handle cover, Driver side 
1C0 867 172C 08H Beige right door handle cover, Passenger side