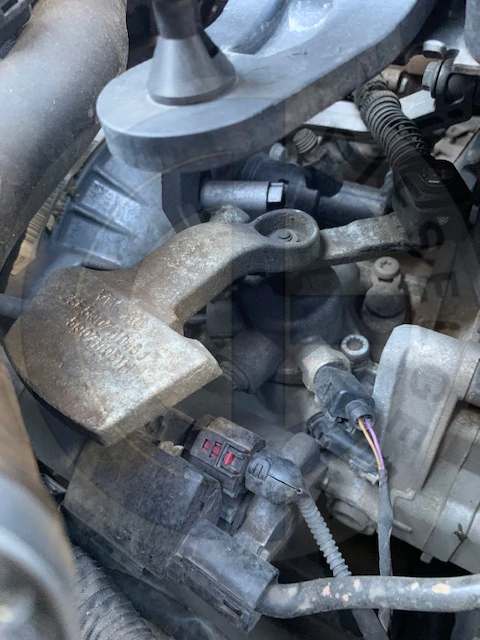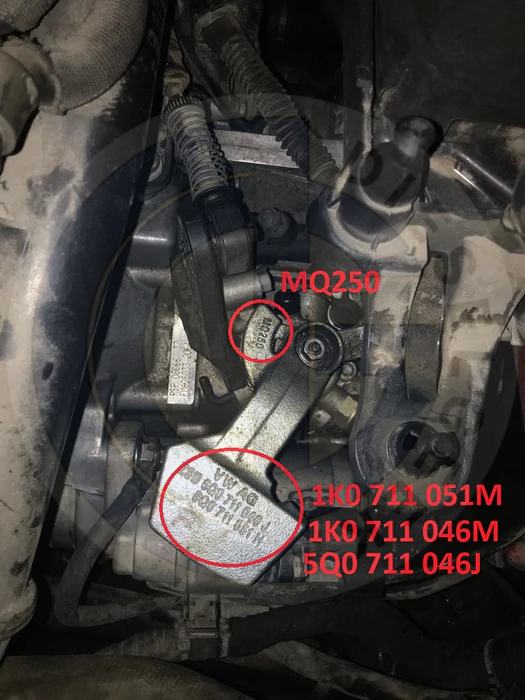 Sigma 5 Five Speed Short Shifter for MK5, MK6, MK7 and MK8
Click here for Install Instructions
In pursuit of perfection:
 There is nothing as important to the feel of your car as what you actually touch. This includes the seats, the steering wheel, and of course, the shifter. Many people have mentioned that installing a Dieselgeek Sigma Shifter should be the first mod added to a new car. In the pursuit to make our own cars the best they can be, we have created the finest short shifter with the best materials, engineering, and craftsmanship to transform the way your car feels and in turn how you feel about it.
 Each and every Dieselgeek Sigma Shifter is made in the USA to our exacting specifications and tolerances by a collection of passionate machinists. As always, the Dieselgeek Sigma Shifter is guaranteed as long as you own your car. 
 We are excited to offer you the best shifter we could possibly make, the Sigma Shifter. Our Sigma Short Shift Kit utilizes an all-aluminum front-to-back cable end with a race-proven steel spherical pivot bearing. Lesser shifters use a stock Audi/VW rubber insulated cable end which is optimized for economically assembling the car at the factory. 
 The side-to-side cable end is fortified with our Perfect Pivot bushings. The factory glass reinforced composite cable end body is ideal for the lightly loaded side-to-side cable. By using a performance modified stock cable end, the super slick adjustment function is retained. This makes adjustment, or readjustment, a breeze! The Delrin Perfect Pivot inserts do not have any free play which means they only rotate on our precision cable end pin. They do not flex side to side and will transfer motion without any losses.
 Since the OEM cable ends have rubber damping parts and large tolerances, the shifter feel of all other shifters is nowhere near as solid or precise as our finest work, the Sigma Shifter. With the addition of our Sigma Shifter your car's shift mechanism will no longer feel like a cable-operated shifter, but more like a solid lever shifter from a high-performance rear wheel drive car. We designed the Sigma Shifter cable ends in the pursuit of shifting excellence and we succeeded! Getting the rubber out of the linkage has an unexpected and profound effect on shifter feel. The action becomes light yet very positive, giving your vehicle a precision feel that no other shifter can match.

  The other difference between the Dieselgeek Sigma shifter and the competition is that our shifter is equipped with our Dieselgeek Slider. The Dieselgeek Slider mates the front to back assembly with the side to side bell crank and controls left to right gate selection. Since we have redesigned the side to side lever to reduce throws even more, the black sliding piece was also redesigned at the same time. We selected a very precise, long-lasting, self-lubricating structural plastic material guaranteed to last as long as your car. The cheaper factory white sliding piece found on all other short shift kits have large tolerances built in and is made of a plastic that will deteriorate rapidly with heavy use. This makes all other shifters less and less precise as time progresses. We have eliminated shifter degradation permanently with the Dieselgeek Slider. The performance difference of our Dieselgeek Slider can be felt on the very first 2-3 gear shift you make. You will love it!
  The Dieselgeek Sigma Shifter has several YouTube install videos below and is definitely a do-it-yourself mod for those of you who do not mind getting a little dirty. Every shifter can be installed easily within one hour and you don't have to remove anything on the bottom of the car to install it. All parts install in the engine bay. Call it an automotive bonding experience!

This shifter was designed to transform the following cars:

2005.5 & 2006 MK5 Jetta with 1.9 TDI diesel
2005.5 - 2014 Jetta with 2.5 liter gasoline five cylinder engine
2015 - 2024 Golf with the 1.8T, 1.4T, 1.5T Turbo gasoline engine
2014 - 2024 Jetta with the 1.8T, 1.4T, 1.5T Turbo gasoline engine
2006 - 2009 Rabbit with 2.5 liter gas five cylinder engine
2010 - 2014 MK6 Golf with 2.5 liter gas five cylinder engine
2012 - 2014 Beetle with 2.5 liter gas five cylinder engine
2015 - 2017 Beetle with the 1.8 liter Turbo gasoline engine
2012 - 2014 Passat with 2.5 liter gas five cylinder engine
2014 - 2021 Passat with the 1.8 liter Turbo gasoline engine
2019 - 2021 MK7 Jetta S (6 spd for US and Canada) with 1.4 Turbo gas engine
MK6 MK7 and MK8 Golf/Jetta with 1.4 and 1.5 Turbo engine with 5spd AND 6spd

This shifter also fits Euro-spec, VW Golf-based cars as well as North American 1.4 TSI cars with an 02S or MQ250 transmission (5 speed AND 6 speed). Click link to see picture so you can check your stock shifter parts for compatibility) Does not fit Polo. 
This kit is also great for fixing the poorly designed plastic VW shifter lever 1K0 711 202K or 5N0 711 203A that was equipped on 2007 and newer cars. These levers tend to seize up in the aluminum transmission pivot tube and keep you from being able to shift. Our Sigma shifter replaces the failure prone stock parts with parts designed to last forever.

US Shipping: Free FedEx 2nd Day shipping to US addresses is included in the price but you have to pick that option when you check out. In most cases, FedEx will deliver on Saturdays, too!  We ship Monday through Friday from Colorado.

International shipping:  In these uncertain times we are using the slightly more expensive but much faster 2-4 day FedEx International Priority®service. FedEx will
likely collect local taxes upon delivery.  Also, for Canada, the new USMCA trade agreement will reduce taxes and duties on this item.
Install:
The previous version short shifter has a .pdf install manual that can be found
here
.  The YouTube videos below shows all necessary details of the install for the new 2022 version. Please note that there is no written .pdf manual for the 2022 version.