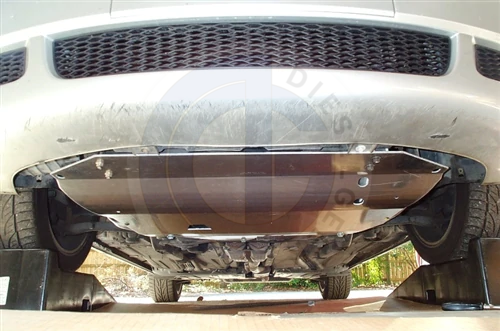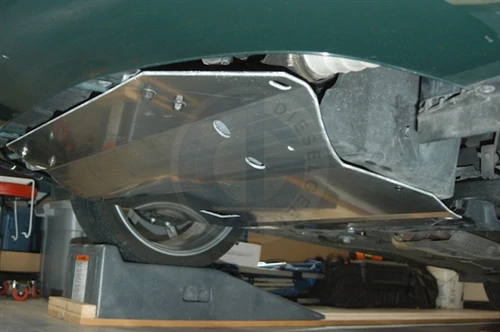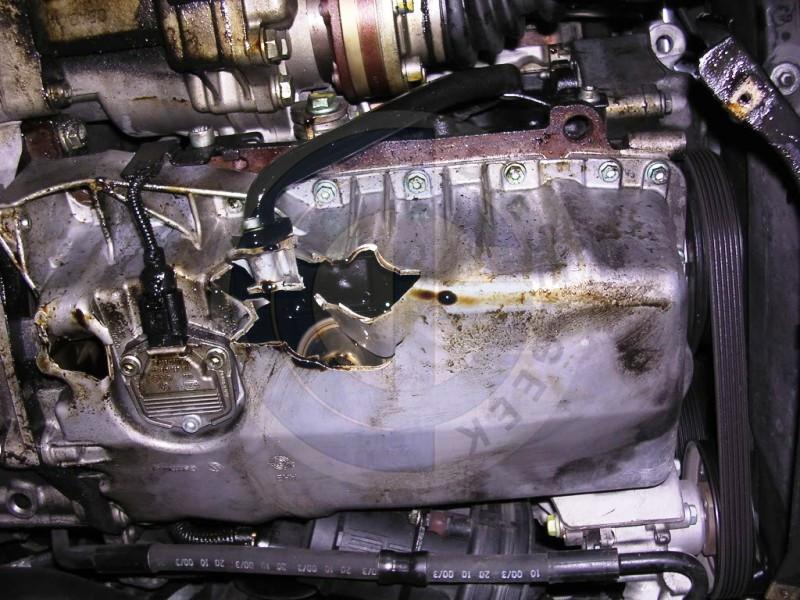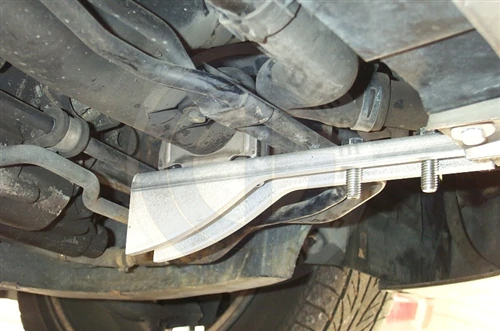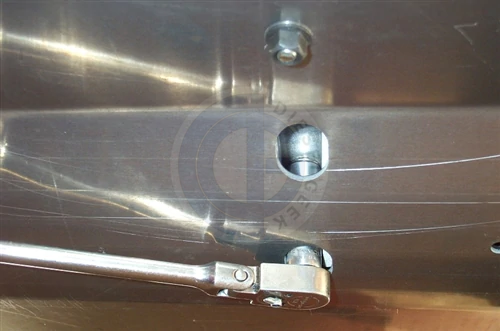 Audi TT Panzer Plate for all 4 Cylinder 180 and 225 HP Audi TT for years 2000-2006
  Get the protection you need for your 4 cylinder 180 and 225 HP Audi TT! Our heavy duty aluminum Panzer Plate kits protect all of the parts in the bottom of the engine bay, including the cast aluminum oil pan, a/c compressor, power steering pump, transmission, and rear subframe. These items, and especially the super fragile, 2mm thick cast aluminum oil pan, can be easily damaged by road debris, ice chunks, and minor off-road excursions. Check out the first video below. Many Audi TT engines have been destroyed by road debris putting a hole or a crack in the aluminum oil pan and the subsequent loss of oil and oil pressure. Plus, these cars are very low to the ground and the stock front springs on these cars are relatively soft which causes the cars to bottom out frequently. Damage often occurs when bottoming out. Installing our hefty .190" inch thick aluminum skid plate will help you avoid costly repairs and give you peace of mind that your engine is protected!


  One additional benefit of the Panzer plate is that it acts as a rear subframe stiffener. The Panzer Plate also ties the rear subframe to the front intercooler tube cross brace which stiffens the whole front of the car. This triangulation will add crispness to the steering and make the chassis feel more solid, especially on TT Roadsters!

  All hardware is included in the kit with no drilling required. Installs in as little as one hour! This Audi TT Skid Plate Kit fits all 1.8T Coupe and Roadsters with manual transmissions only. This kit will not fit a TT with a Tiptronic automatic transmission or the TT with a 3.2 VR6. Also, the TT Panzer plate no longer includes the 1J0 825 250 AC splash guard described in the install manual. You may purchase this panel from your local VW dealer and cut to fit. It is not necessary for the mounting of the skid plate and only serves to keep water and dirt out of the side of the engine bay.

  Free Fedex Ground shipping to lower 48 state domestic USA addresses. Shipping to Canada is around $30. HI and AK are excluded from Flat Rate / free shipping. For a quote, please email your complete address to sales@dieselgeek.com.
  Made in USA!

Take a look at these pictures:

Click here for a picture of a destroyed Audi TT oil pan

Click here for a picture of yet another destroyed 1.8T oil pan.

Click here for a picture of scrap oil pans at dealer.

Printable PDF install manuals:

2000-2001 Audi TT

2002-2006 Audi TT