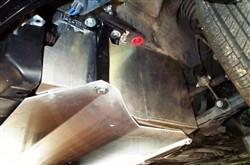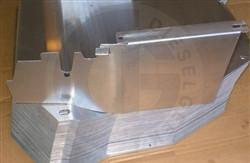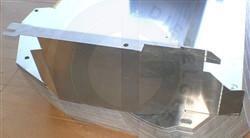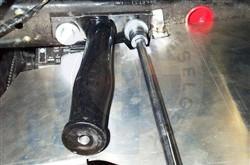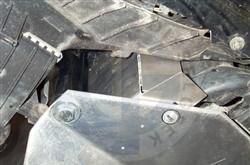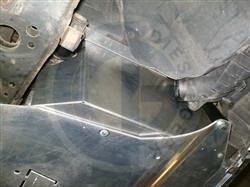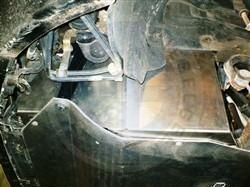 Full Metal Jacket Side Skirt Set
Now you can buy the most complete protection for your MK4's engine and transmission with our Panzer Full Metal Jacket heavy duty skid plate system. You've heard about the Panzer Plate and had it on your to-do list for some time. Now it is time. Get the Panzer, get the set of Full Metal Jacket side shields and get it done!
More benefits:
All hardware is included! Genuine Dzus 1/4 turn steel hardware makes skid plate removal much easier as compared to the stock plastic side panel hardware.
Removal/reinstallation of our metal side panels is much faster than stock panels and their troublesome star washers.
At the end of its service life the all metal panel is 100% recyclable.
Will not deteriorate over time like the stock plastic pieces.
Each side panel is made from durable .062" aluminum and only weighs 1.5 pounds each.
They look great!
Made in USA!
The PDF installation guide for the MK4 Panzer Plate and Full Metal Jacket side shields is here.
This item is excluded from Flat Rate Shipping. Orders placed with Flat Rate Shipping option will be shipped ground.