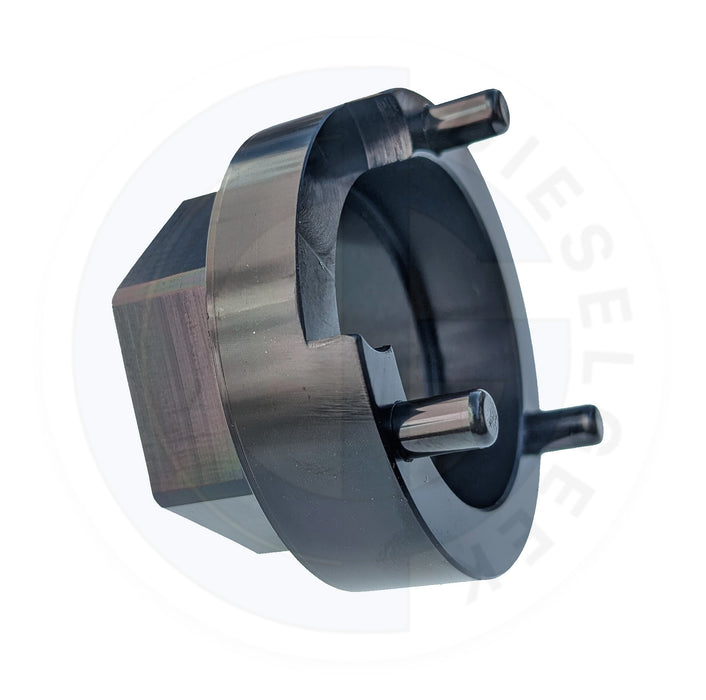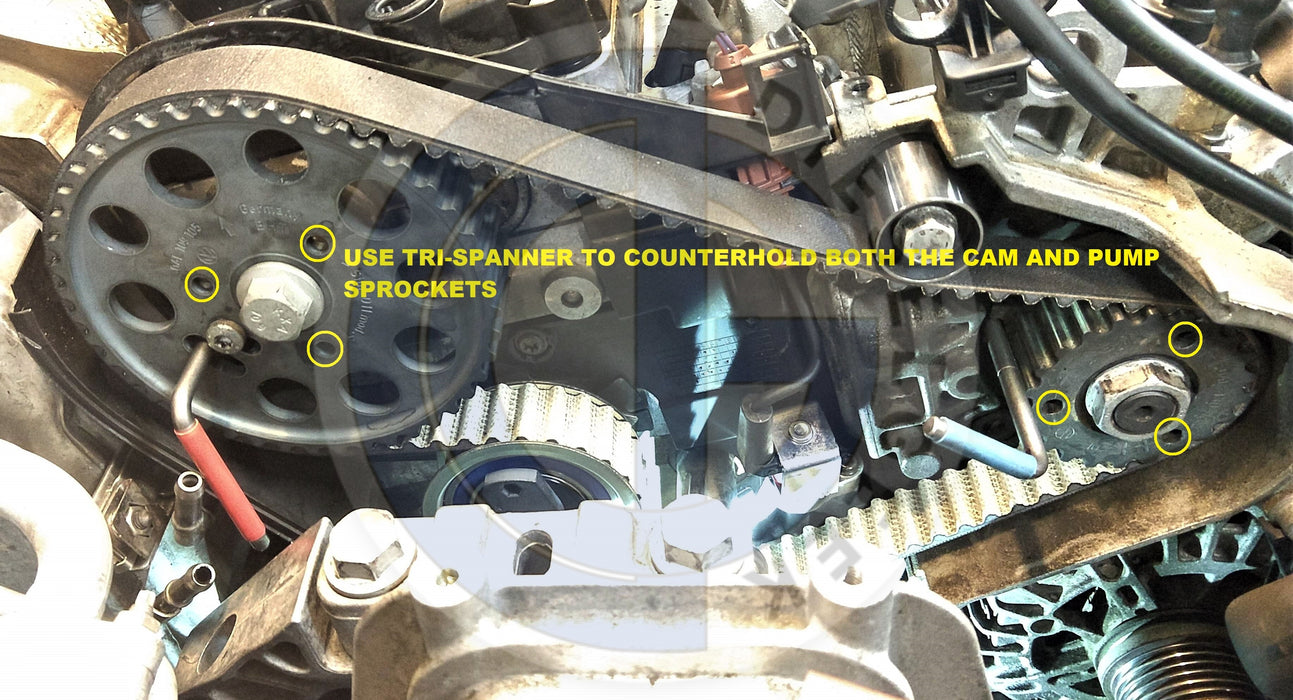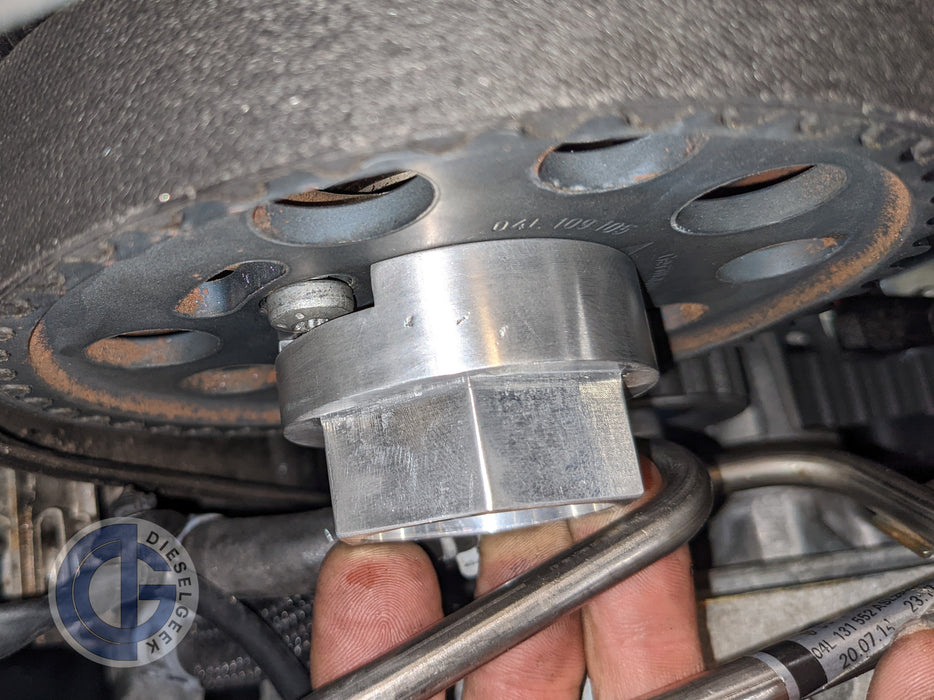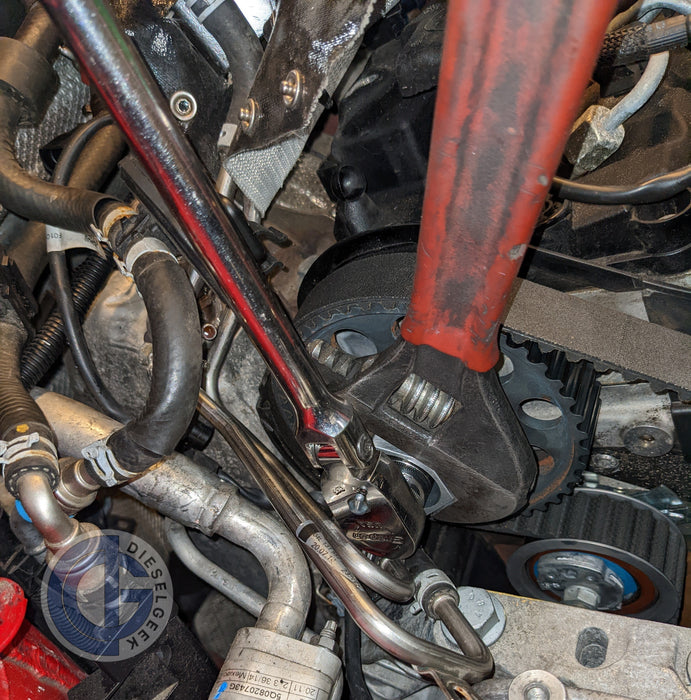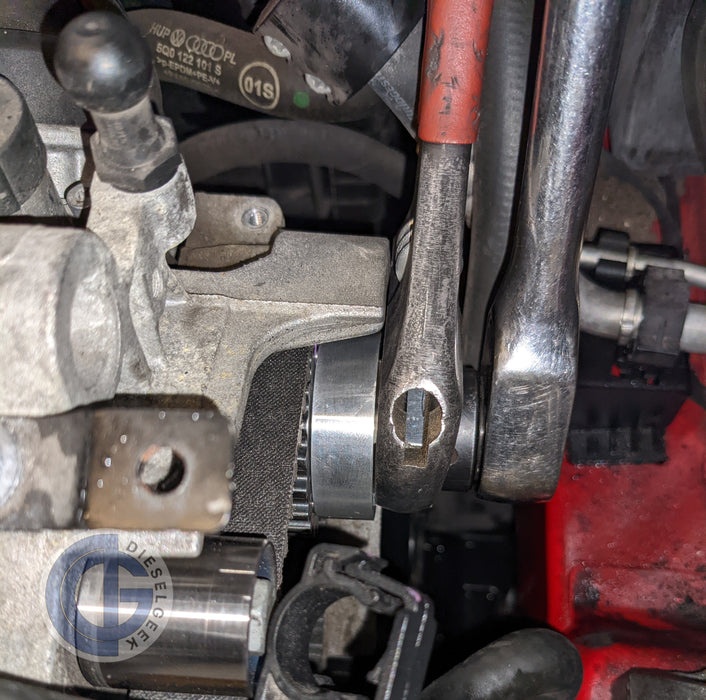 3-Pin Tri-Spanner Counterhold Tool for all 2015-2016 TDI Engines
  3-pin counterhold tool for the camshaft and high pressure fuel pump sprockets required when replacing the timing belt on the 2015-2016 Golf, Jetta, Beetle, Passat and Audi A3 w/ TDI engine. 
  Our counter-hold wrench easily facilitates the loosening and tightening of the center fasteners on the High Pressure Fuel Pump and camshaft without imparting torque onto the fragile TDC locking provisions of the cylinder head and pump bracket. This tool perfectly balances access, ergonomics, and leverage. Designed in-house using our decades of hands-on expertise.
  Our redesign of VW tool T10051 features:
Designed in house by folks who've actually done the job
Access the HPFP sprocket inside the accessory belt pocket with ease
Money saving 2-in-1 design; use 1 tool for both HPFP and Cam sprockets
Superior access facilitated by multiple engagement angles 
Milled relief for the T30 cam key bolt saves time and allows full pin engagement
Manufactured in the USA from hardened chromoly steel
Use with your adjustable wrench w/ jaw opening of 1.58" or larger 
Suitable for servicing the cam hub of 2004-2014 TDI engines (not part of normal service on those model years)