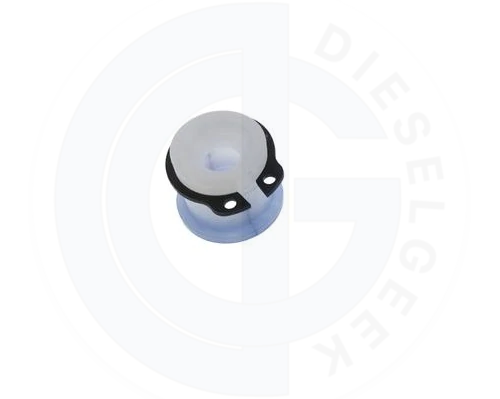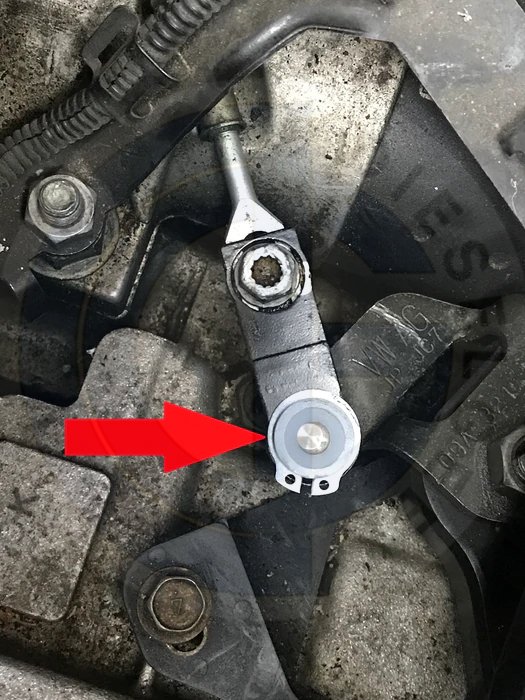 Automatic Transmission Cable End Bushing for VW Tiptronic Transmission
Finally, there is now a fix for the disintegrated shift cable end bushing on the Mk4 VW with the five speed "Tiptronic" automatic transmissions. When the bushing crumbles away you are usually not able to shift the car at all.  Before now you would have to pay ungodly sums of money to VW for a new cable and then tear your car apart to replace it.  Get our time and money saving shifter bushing and get back on the road! Our precision machined bushing is proudly made in the USA on American made machines and is guaranteed for as long as you own your car! Comes with plastic dust cap (not shown).
Fits the following cars with five and six speed "Tiptronic" automatics with 09A and 09G transmissions (non-DSG):

1999 - 2014 VW Jetta
2002- 2014 VW Golf
2012-2020 VW Passat
2012-2019 VW Beetle
2002 - 2006 VW GTI  
2002 - 2010 VW New Beetle/Beetle/New Beetle Cabrio
2001 - 2007 Audi A3
2003 - 2006 Audi TT 
2002 - 2015 VW Bora 
2002 - 2006 Jetta Variant/Wagon
1999 - 2014 Jetta Clasico (Mexico)
Please Note: This bushing only fits the original metal cable end found on the five and six speed Tiptronic automatic transmission shift cable (1J0 713 265L, 265N and 8N0 713 265A).  Please contact us with your VIN if you have a bad bushing with a different transmission. 
US shipping:  We offer and highly recommend $6.99 FedEx 2 Day shipping on this item if you are in any sort of hurry to get it.  Slower US Postal Service shipping is around $3.00.  We ship Monday through Friday from Colorado except on holidays.
International shipping:  USPS shipping is currently suspended due to their system's backlogs. In these uncertain times we recommend the slightly more expensive but much faster FedEx International Economy® service. FedEx will likely collect local taxes upon delivery.  Also, for Canada, the new USMCA trade agreement will reduce taxes and duties on this item.
Install: 
You will need external snap ring pliers to install this part. Just pop the bushing onto a clean, dirt and grease free shift lever ball and then gently push the shift cable end down onto the bushing until it bottoms against the bottom flange of the Dieselgeek bushing. Finish by placing the supplied circlip into the groove at the top of the bushing.