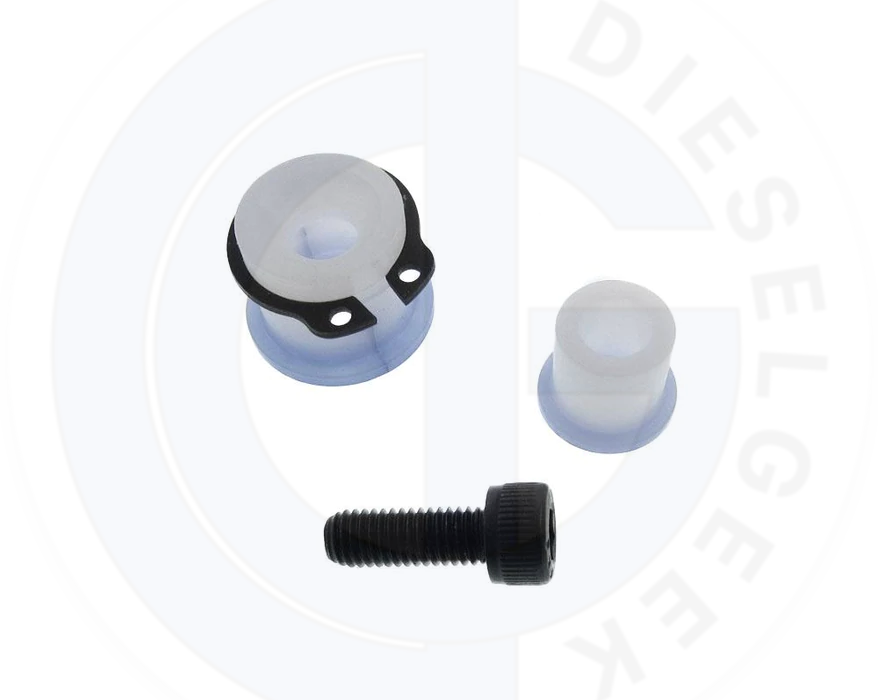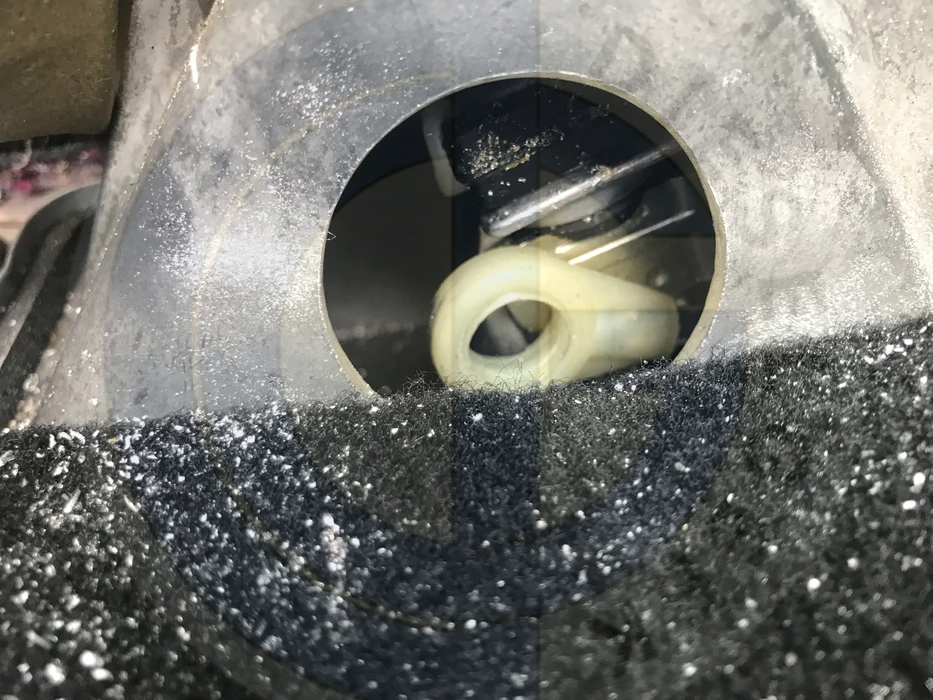 Cable Saver Replacement Cable End Bushings for MK5 and MK6
 Has your VW shifter suddenly gotten loose?

  Make your MK5, MK6, Volkswagen, Audi, Seat or Skoda shifter good and tight again with our replacement shift cable bushing set. These custom made Delrin and UHMW polyethylene shifter bushings replace the spongy rubber bushings for the side to side and front to back shift cables. Prevents you from having to buy $400 worth of shift cables from the dealer when only the end bushings disintegrate. Proudly made in the USA and guaranteed for as long as you own your car! Also fits B6 and B7 Passat, too.
Important note: Due to the bonded construction of the front to back cable end, the larger front to back cable bushing contained in this kit should only be used when the original cable end bushing has gone bad. The reason for this is that the original bushing is co-molded and bonded to the plastic cable end and unless it has already started going bad it is likely that you will not get good results when replacing a bushing that has not separated from the plastic ring on the end of the shift cable. We suggest that you do not use this kit preemptively.

Highly recommended: If you have a 2004-2007 MK5-based car then buy a high quality T25 Torx screwdriver or socket to remove the pivot screw for the steel bracket that the side to side cable attaches to. The T25 screws are very tight and the heads are somewhat soft. If you strip out the head then you will need to drill the head off with a 13/64" or 5mm drill bit.  After the stripped head is drilled off, the remaining shank of the 5mm screw will unthread easily. We provide an extra 5mm Allen screw in case you strip the head of the stock T25 screw. The replacement screw we include is 14mm long and requires a 4mm or 5/32" Allen drive wrench or socket.
Install: We don't have MK5/MK6 specific install videos at this time. For MK5 cars there is an Early and a Late shifter. On the Early (2004-2007) MK5-based cars, the side to side bushing can be changed through the left side cutout in the shift box. On Early and Late cars, the front to back bushing can be accessed from inside the cabin only if you drill a hole in the side of the shift box as shown in the MK4-specific video below. 
US shipping:  We offer and highly recommend $7.99 FedEx 2 Day shipping on this item if you are in any sort of hurry to get it.  Slower US Postal Service shipping is around $3.00.  We ship Monday through Friday from Colorado except on holidays. 
International shipping:  USPS shipping is currently suspended due to USPS system backlogs. In these uncertain times we offer the slightly more expensive but much faster FedEx International Economy® service. FedEx will likely collect local taxes upon delivery.  Also, for Canada, the new USMCA trade agreement will reduce taxes and duties on this item.