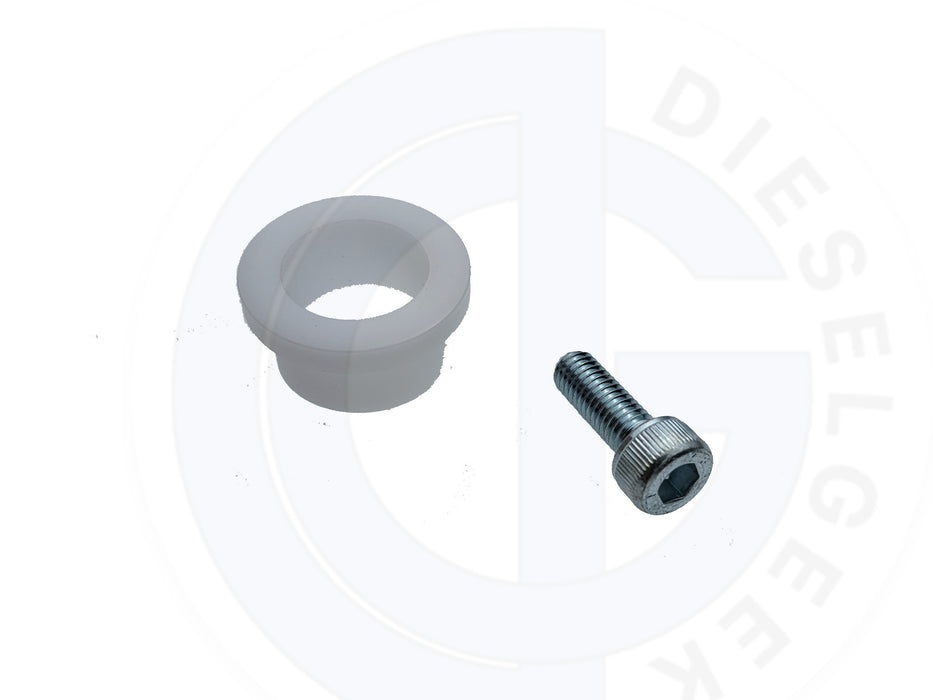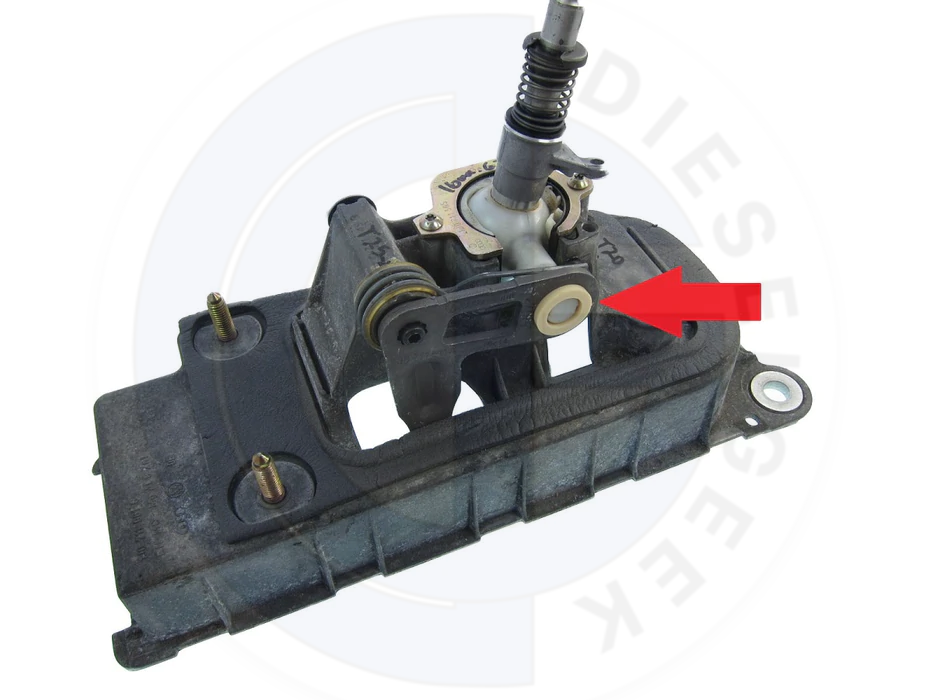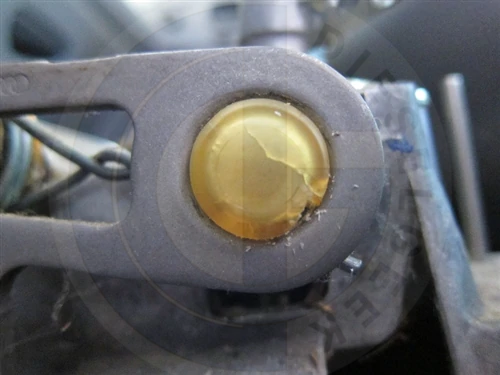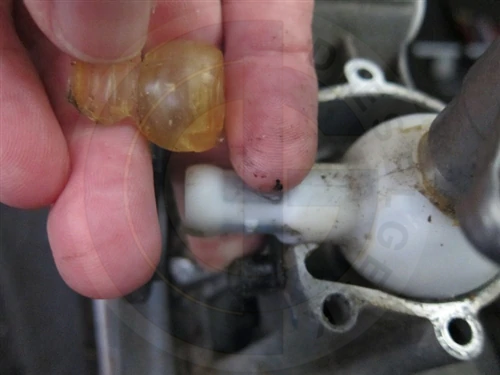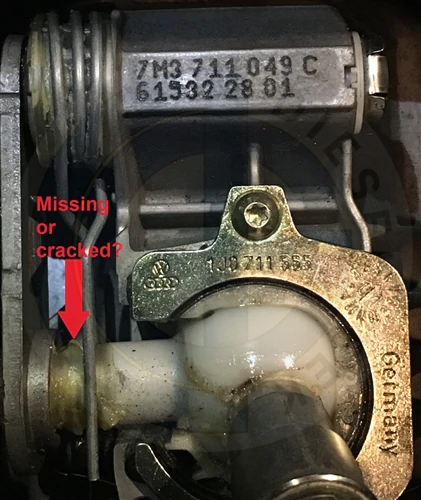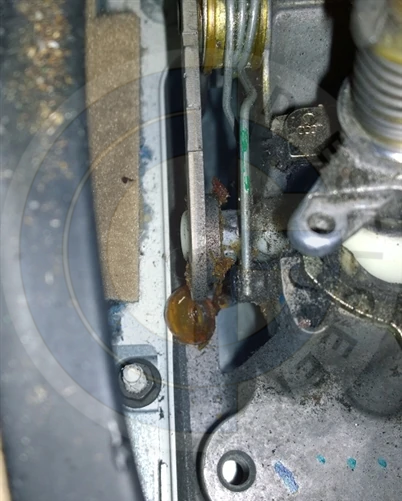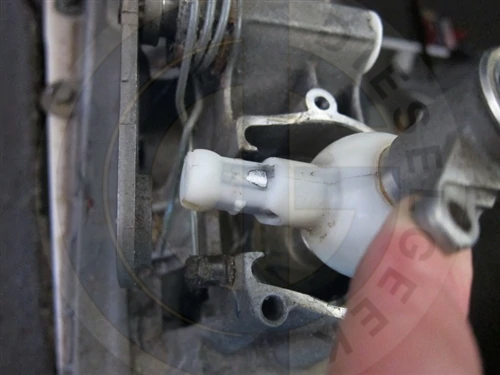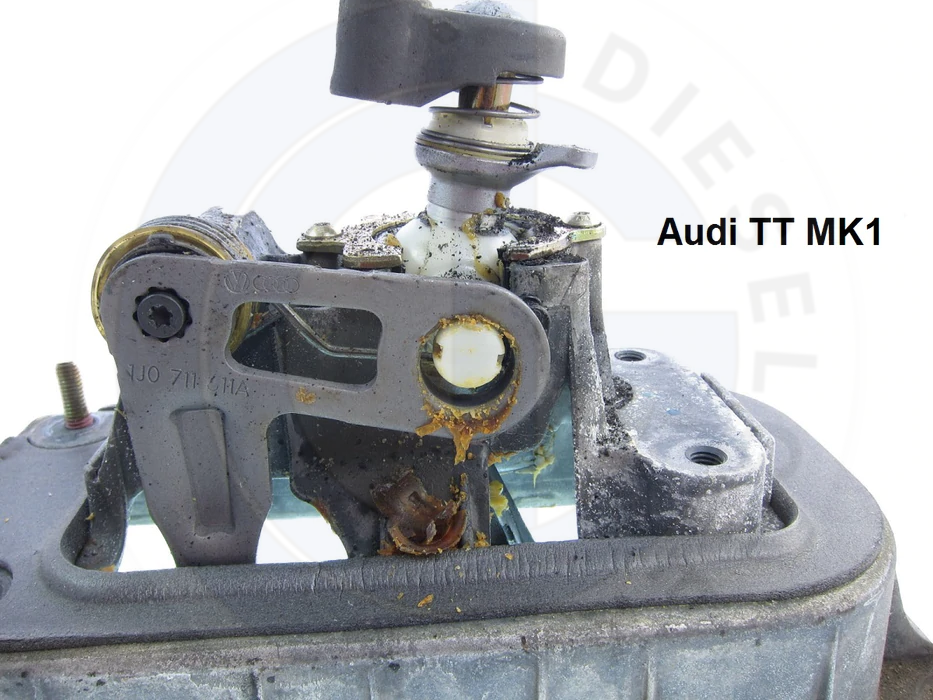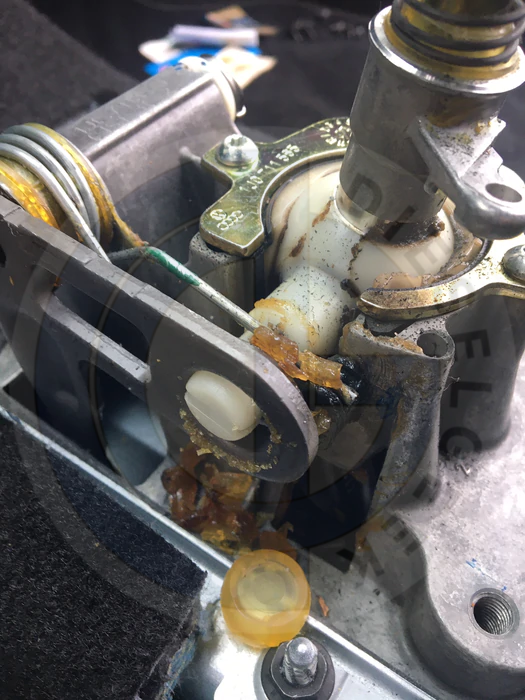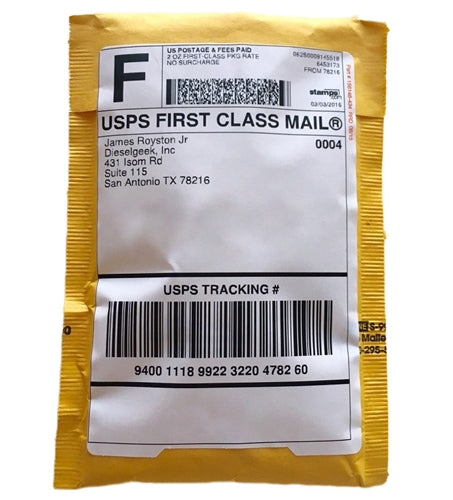 Click here for Install Instructions
Has your VW lost First, Reverse or Fifth gear?
We've been reuniting VW owners with their first gears for quite a while! Repair the damaged or missing relay ball on your year model 2000 - 2007 MK4 and MK5 shift lever with our innovative bell crank relay socket. When your relay ball bushing develops a flat spot or disintegrates you will find that it is hard to get into first gear without pushing the shifter stick hard to the left. You might even readjust your shifter to enable you to get first and second gears but that makes it darn near impossible to get fifth gear. The dealer alternative to this repair kit is to buy a new shifter shaft assembly from the dealer for around $100 and then drop the exhaust, heat shield and shifter box to install it. To install this part you only have to remove the center console* inside the cabin and push the part into the steel bell crank to the left of the shifter stick. Just make sure to remove any soft rubber remnants of your old relay bushing before you install this part. This custom bushing is machined in the USA from ultra durable plastic material. Guaranteed for as long as you own your car!
If your 2000-2006 Mk4 car needs these bushings then it probably needs the Solid Stick SHAFT bushings and First Gear Getter, too. Get them all with>Deluxe MK4 Shifter Bushing Kit.

Fits the following years and models with five or six speed manual transmissions:

2000-2007 VW Golf, GTI, R32, and Rabbit
2000-2007 VW Jetta, GLI or Bora
2000-2010 VW New Beetle (All)
2006-2007 VW Passat
1999-2006 VW Lupo
1995-2017 VW Polo
1996-2008 VW Caddy
2001-2010 VW Sharan
2003-2017 VW Touran
2003-2010 VW Touareg
2006-2008 VW Eos
2002-2007 VW Phaeton
2000-2005 Audi A2
1999-2006 Audi TT
1999-2007 Audi A3, S3 and A3 Cabriolet
2000-2005 Seat Leon and Cupra R
1999-2009 Seat Toledo
2001-2010 Seat Alhambra
1997-2004 Seat Arosa
1999-2010 Seat Cordoba
1999-2010 Seat Ibiza
2004-2010 Seat Altea
1997-2017 Skoda Octavia
2000-2008 Skoda Fabia and Fabia RS
2000-2006 Ford Galaxy TDI
Like we mentioned before, you might also want to look at theDeluxe MK4 Shifter Bushing Kit since there is a good chance you will also need the Cable Saver bushing kit and the Solid Stick Shifter Shaft bushings if you need the First Gear Getter.
US shipping: We offer and highly recommend $6.99 FedEx 2 Day shipping on this item if you are in any sort of hurry to get it. Slower US Postal Service shipping is around $3.00. We ship Monday through Friday from Colorado except on holidays.

International shipping: USPS shipping is currently suspended due to USPS system backlogs. In these uncertain times we offer the slightly more expensive but much faster FedEx International Economy® service. FedEx will likely collect local taxes upon delivery. Also, for Canada, the new USMCA trade agreement will reduce taxes and duties on this item.
Highly recommended: Buy a high quality T25 Torx driver or socket to remove the pivot screw for the steel bracket that the side to side cable attaches to. The T25 screws are very tight and the heads are somewhat soft. If you strip out the head then you will need to drill the head off with a 13/64" or 5mm drill bit. After the stripped head is drilled off, the remaining shank of the 5mm screw will unthread easily. We provide an extra 5mm Allen screw in case you strip the head of the stock T25 screw. The replacement screw we include is 14mm long and requires a 4mm or 5/32" Allen drive wrench or socket.
*Install videos are below. Removing the center console is covered in the Robert Bentley service manual and ERWIN. Other videos provided to improve shifting action.