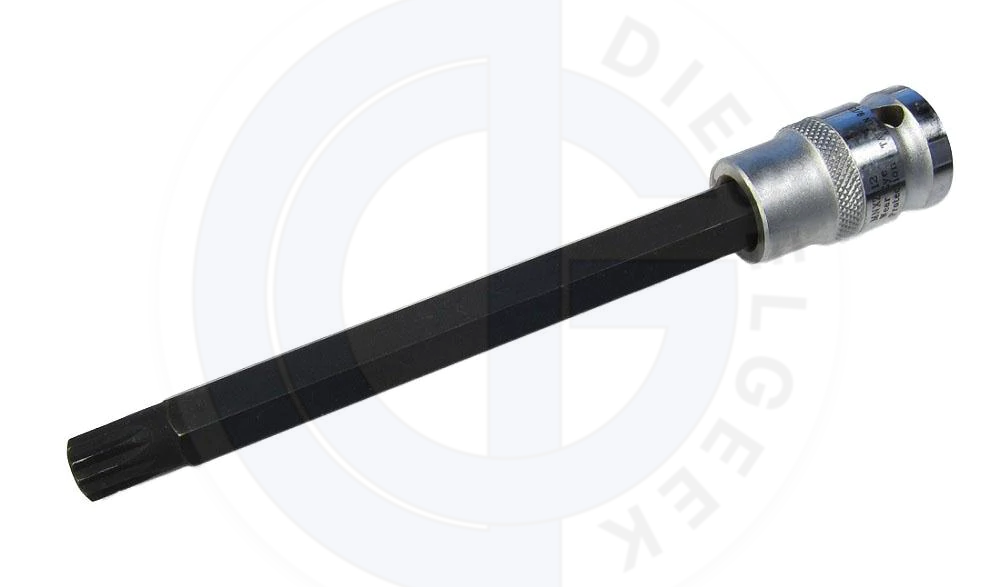 M12 Triple Square Socket for TDI Crank Bolts
This is the M12 triple square socket for removing and replacing the six flywheel-to-crank bolts on MK4 and MK5 TDI and gasoline engines. Can also be used on head bolts on TDI engines and MK4 steering wheel bolts.
This is a special order item and will be drop-shipped via USPS 1st Class Mail by our tool supplier. Price includes $5.00 worth of shipping to US addresses.