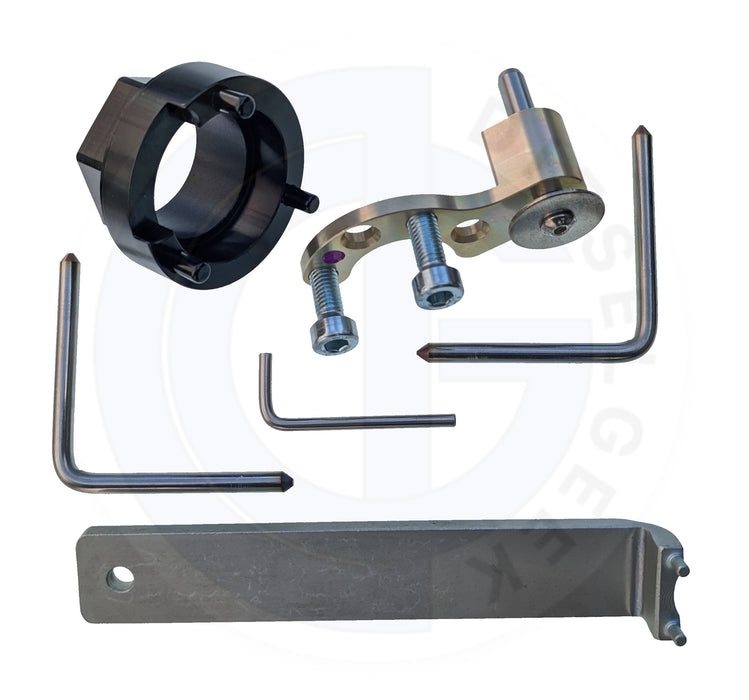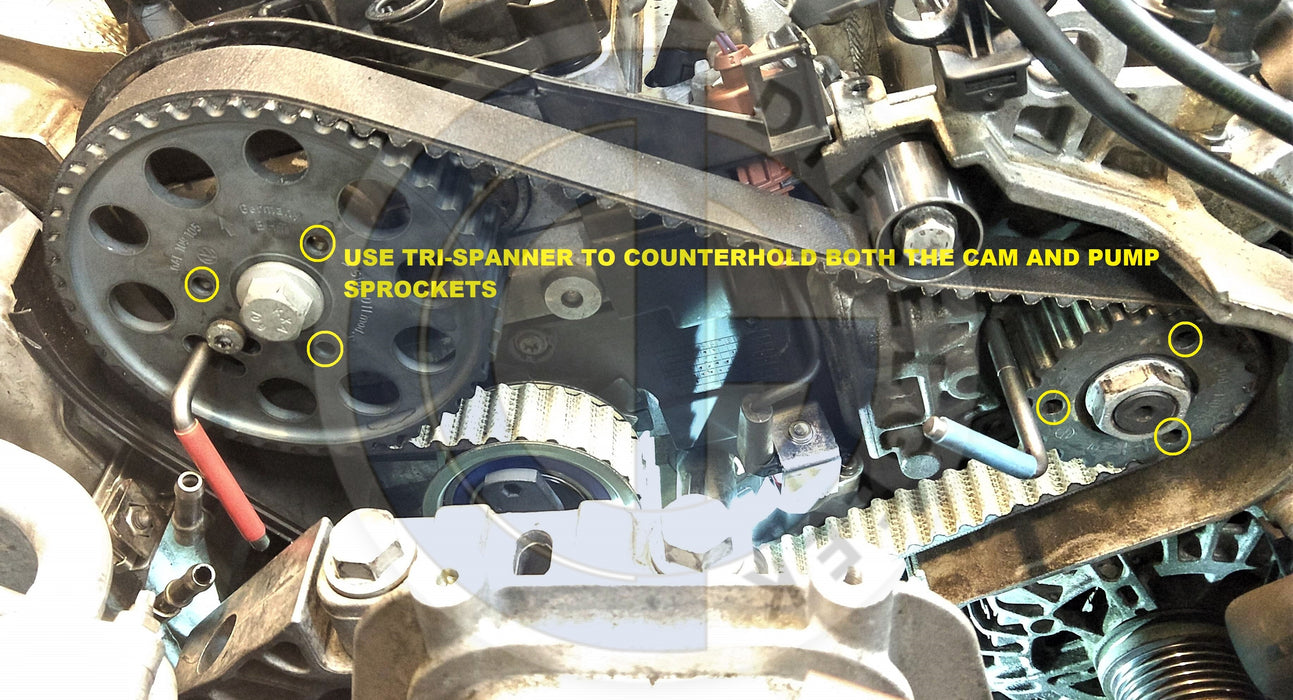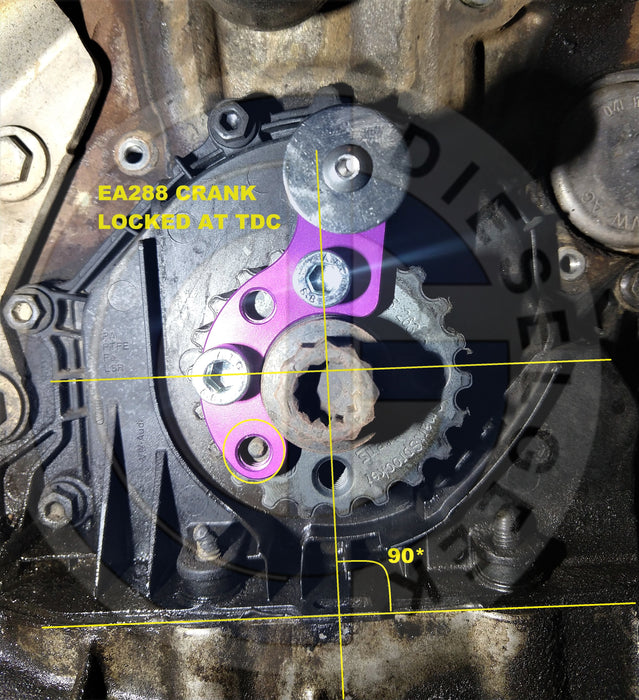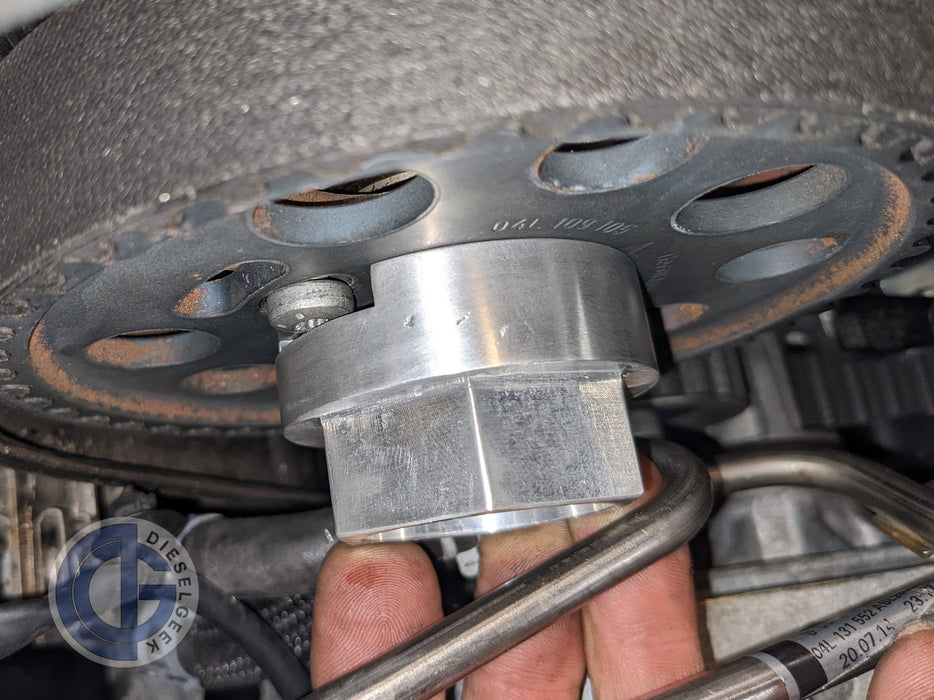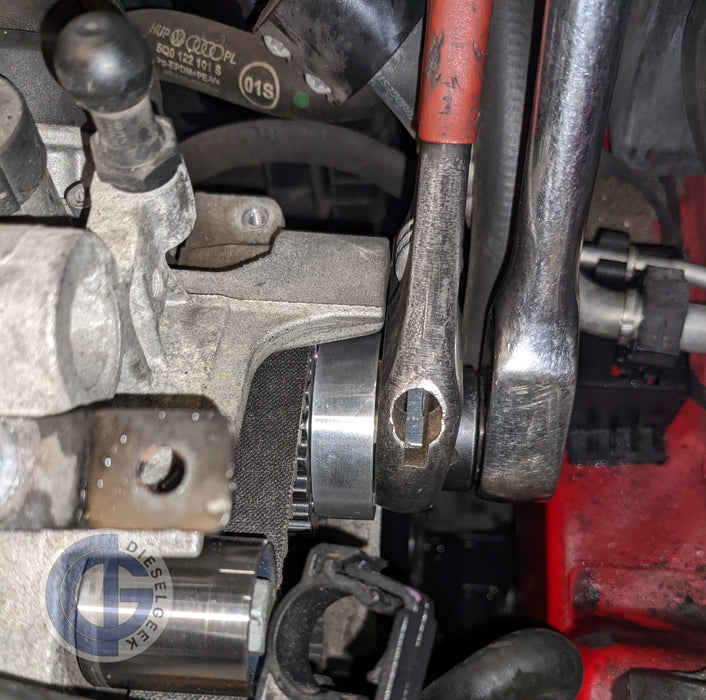 Timing Tool Set for all 2015-2016 TDI engines
  We leveraged our 20+ years of servicing TDIs to produce the finest specialty timing tool set for your CVCA or CRUA engine! These tools function phenomenally and are meant to last a lifetime yet not cost a fortune. Every component is manufactured in the United States. 

 Our six piece set includes all specialty tools required to properly time the Common Rail diesel engine in all 2015-2016 Golf, Jetta, Beetle, Audi A3 TDI, and Passat TDI. Additionally this tool set is compatible with all 2004-2006 Pumpe Duse TDI. Applicable engine codes in these earlier vehicles are BEW, BHW, and BRM.
Free shipping when purchased with a timing belt kit!
Contents: 

  The video below depicts how to loosen & tighten the cam and HPFP fasteners without damage to the rig pins, cylinder head, or pump. The torque spec is 74ftlbs. Applies to EA288 engines CRUA & CVCA.