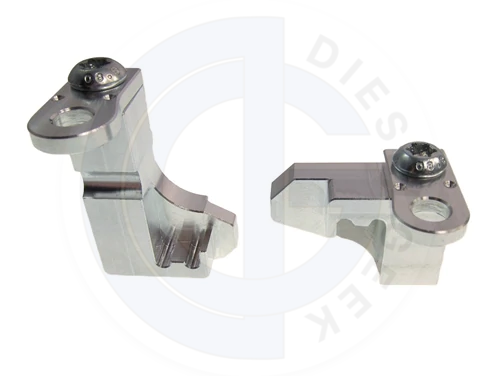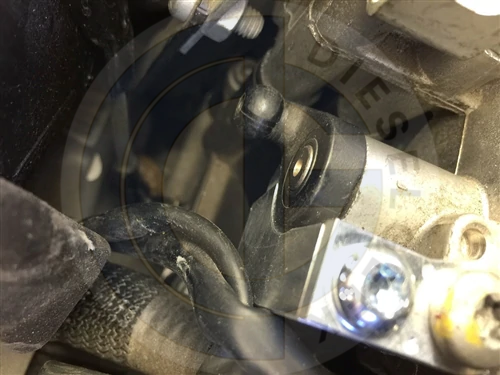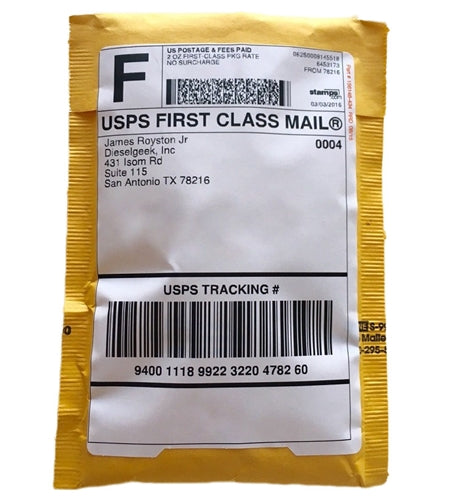 P2015 and P2020 Fault Code Repair Bracket Set for V6 TDI
Free US FedEx 2nd Day shipping for a limited time.
Fix those expensive manifolds and save a ton of money!

The Common Rail V6 TDI intake manifold fault codes P2015 and P2020 are very common errors seen by thousands of drivers of Volkswagen, Audi, Porsche Seat and Skoda cars and SUV's. The only way to fix this issue until recently was by replacing both intake manifolds which costs up to 2600 Euros for the parts plus labor! Insane. Our CNC bracket set was designed to limit the range of motion of the V157 flapper motors (059 129 086) to the exact same range as when your engine was new. This eliminates the possibility for the mechanism to go out of range which is the cause of the P2015 and P2020 errors. As an added bonus our brackets remove stress from the butterfly pivots which prevents the development of performance robbing boost leaks! Install a set BEFORE you see faults to get the maximum lifespan out of your manifolds. 
What it fits:
2007-2013 Touareg TDI
2007-2013 Audi Q7
2012-2013 Audi Q5 and SQ5
2007-2013 Audi A4, A5, A6, A7 and A8
US shipping: Free FedEx 2nd Day shipping to US addresses is available for a limited time. Slower US Postal Service shipping is around $3.00.  We ship Monday through Friday from Colorado except on holidays. 

International shipping:  In these uncertain times we offer the slightly more expensive but much faster FedEx International Economy® service. FedEx will likely collect local taxes upon delivery. We have a Canadian distributor for these brackets.
Install: Installing these brackets is an easy affair. Simply remove one T30 screw on the intake flapper motor, position the bracket on the motor and replace the T30 screw.

Tools Required: You will need a T30 Torx screwdriver or socket to install this part.

008213 - Intake Manifold Flap Position Sensor (Bank 1)

P2015 - 003 - Implausible Signal
008224 - Intake Manifold Flap Position Sensor (Bank 2)
P2020 - 003 - Implausible Signal

These repair brackets fit each of the intake manifolds on 2.7 liter and 3.0 six cylinder TDI diesel engines only. Not for the 2.0 four cylinder TDI diesel or gasoline 2.0TFSI engine.