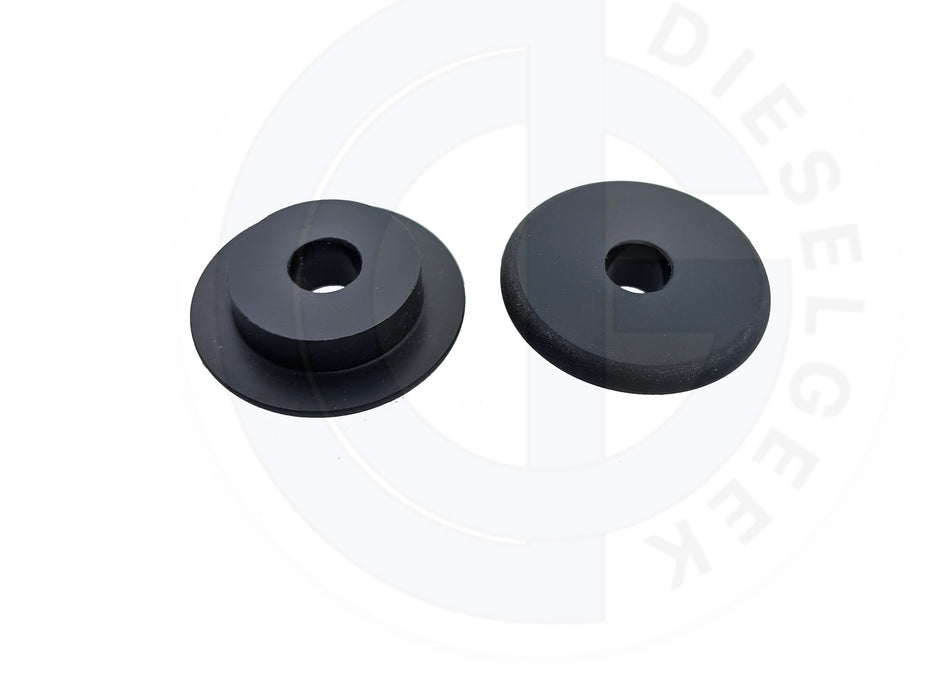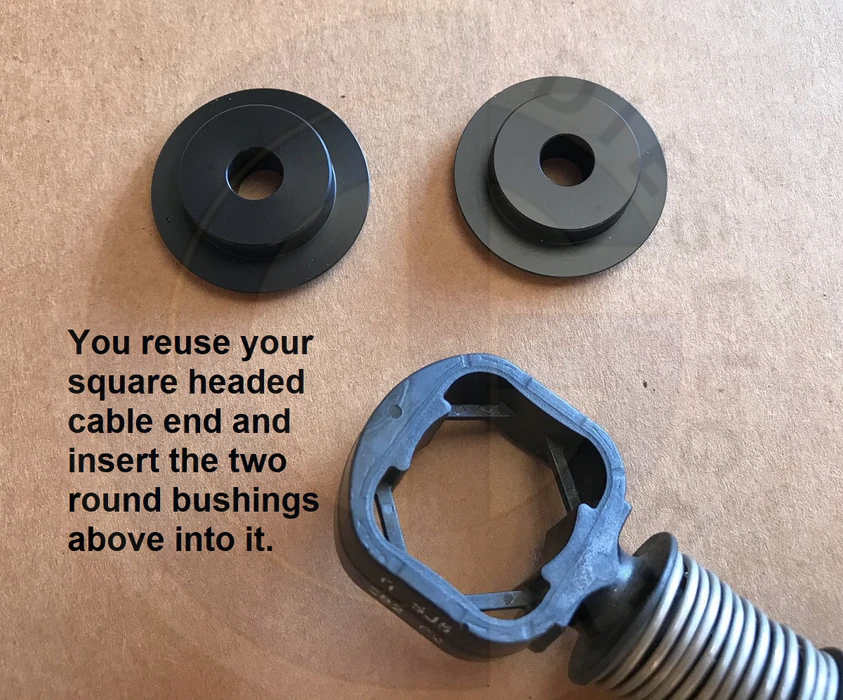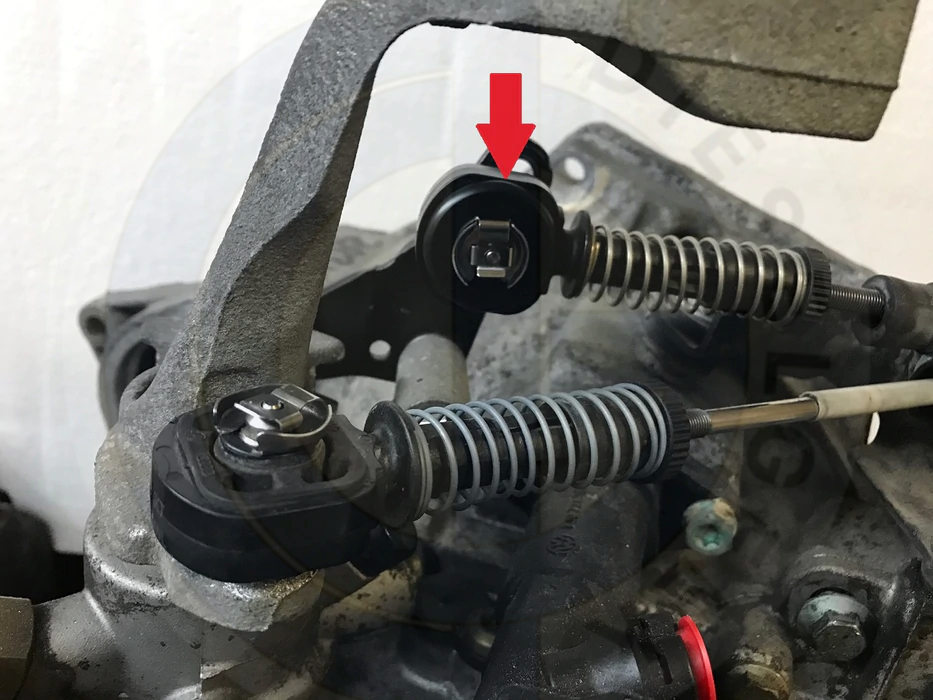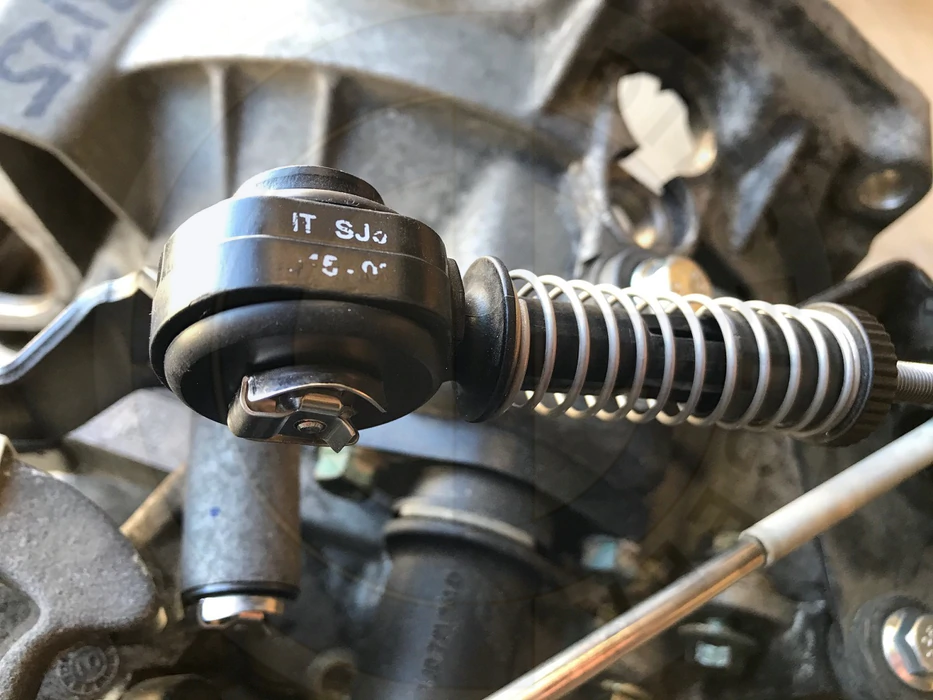 Perfect Pivot VW Cable End Insert Pair for 8mm Pins
Removes 4mm of Shifter Slop. You only need one unit of these.
So, you have a Mk4 or early Mk5 and you want to tighten up your side to side shifter throw.  Get rid of the annoying slack when you move the shifter side to side in gear. well, now you can with the Dieselgeek Perfect Pivot cable end inserts! As compared to metal inserts these are better since they are made with Delrin and provide very low friction shifting. Also, they are made with a .001" clearance to the 8mm pin they mount to so they offer the ultimate in precision. 100% of the energy you put into guiding the shifter into gear goes to doing just that with nothing wasted. Precision is your friend. Get it now!
This kit replaces the spongy rubber insert in VW cable end 1J0 711 761C used from 2001-2006. This is the same same set we use in our Sigma Shifter. This is for a pair of round bushings and does not include a cable end. You will reuse your own cable end to use these parts. Includes one pair (2) of Delrin Perfect Pivot bushings for one cable end only. Can be used on cable ends 1J0 711 761B or 5N0 711 761 but will only fit on 8mm side to side pins, not the plastic 10mm pins from 2007 and newer cars. Made in USA on an American made machine.
These bushings are included in our Sigma Shifter kits.
One unit of these is a matched PAIR for the side to side cable end for one car. You cannot use more than one set per car. These are for the side to side cable end only. 
We DO NOT offer bushing sets for the front/back cable end due to the dual axis rotation required.

US shipping:  We offer and highly recommend $7.99 FedEx 2 Day shipping on this item if you are in any sort of hurry to get it.  Slower US Postal Service shipping is around $3.00.  We ship Monday through Friday from Colorado except on holidays. 
International shipping:  USPS shipping is currently suspended due to USPS system backlogs. In these uncertain times we offer the slightly more expensive but much faster FedEx International Economy® service. FedEx will likely collect local taxes upon delivery.  Also, for Canada, the new USMCA trade agreement will reduce taxes and duties on this item.
Install video is below.