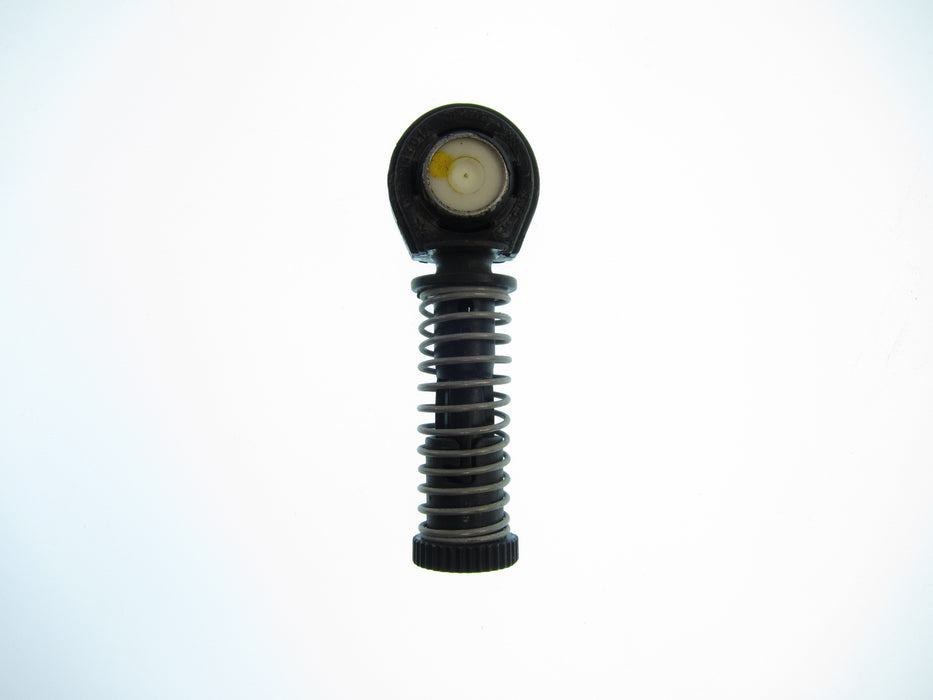 Used cable end 1J0 711 761A
This is simply one good used factory VW stock cable end having part number 1J0 711 761A. These round headed cable ends were used from 2000 through mid-2001. The part number can be found right on the head of the cable end itself. This cable end is meant for an 13mm ball pin and just pop on and off the 13mm ball though it is pretty hard to get on and off. 
Later side to side cable ends with the 8mm eyelet have part numbers 1J0 711 761C. Cable ends with the 10mm eyelet have part numbers 1J0 711 761B or 5N0 711 761. Cable ends with 8.5mm eyelet found on 2008 and newer six speed shifters have a part number of 1K0 711 761B. We also sell new 1J0 711 761C 8mm cable ends. If you are wondering, the shiny metal clip holding these cable ends onto the pins have a VW part number of N 908 159 03.
Tighten up that old stock shifter and save!