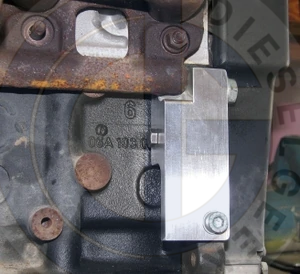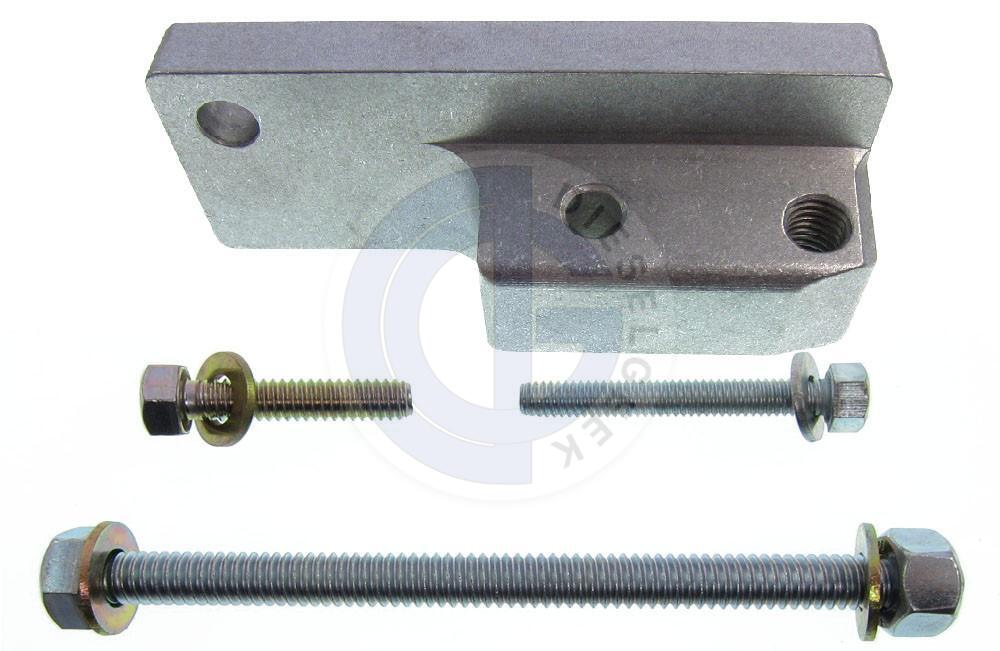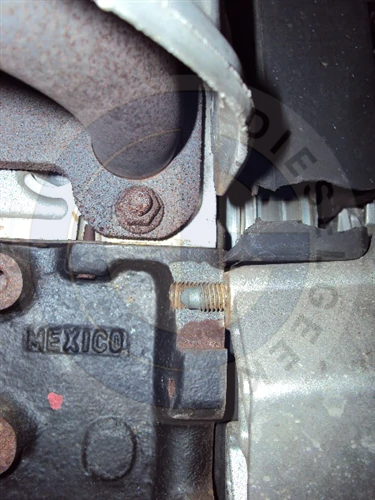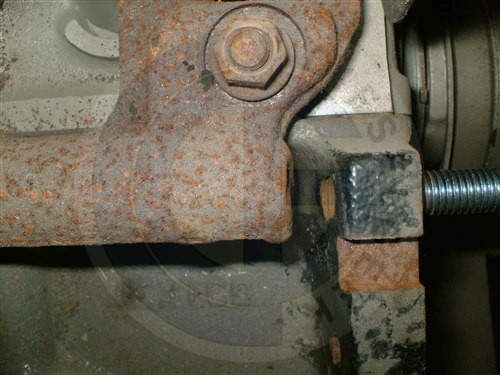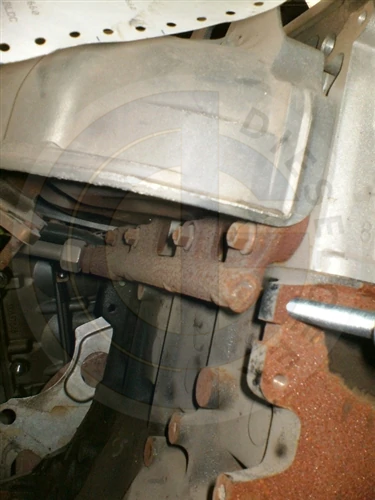 VanGogh Broken Engine Block Saver for 2.0 Gas Engine
Save Your Engine!
Does your 1998 - 2006 VW non-turbo 2.0 gas engine have a broken engine block ear behind the timing belt? Is your mechanic telling you that you need a new engine? Our block repair bracket solves your problems and will make the engine mounting system stronger than stock. This kit will save you a lot of time, money and an engine! Many cars have been totaled by insurance companies and many engines have been exchanged simply because this mounting ear had broken off. Our repair will last forever!
Installation: The repair bracket can be easily installed with the engine in place. We highly recommend that you first make sure that the 7mm and 8mm threads for the mounting holes in the engine block are clean before mounting this fix due to the likelihood of rust being present in these threads. You can try to thread the included bolts into the holes first to see if cleanup is needed. If necessary, use an M7 x 1.0 tap and an M8 x 1.25 tap to clean out the threads. The bracket should be fastened to the back of the block with the middle M7 bolt and the M8 bolt. The upper M10 long bolt should be threaded into the repair bracket last and tightened fully before fully tightening the other two bolts.
Please note that this kit comes only with hardware to attach the repair bracket to the engine. You must also replace every one of the engine mount bracket bolts that are contained in the separate bolt kit available here. We offer the bolts as a separate kit since most high quality timing kits like ours will include them. 
Beyond the pictures on this page, no other instructions are included with this kit.
US Shipping:  We offer FedEx 2nd Day for just $7.99 and it will deliver on Saturdays, too! Overnight delivery is available as well.  We ship Monday through Friday from Colorado.

International shipping:  In these uncertain times we offer the slightly more expensive but much faster FedEx International Economy® service. FedEx will likely collect local taxes upon delivery. USPS shipping is currently suspended due to USPS system backlogs.  Also, for Canada, the new USMCA trade agreement will reduce taxes and duties on this item.