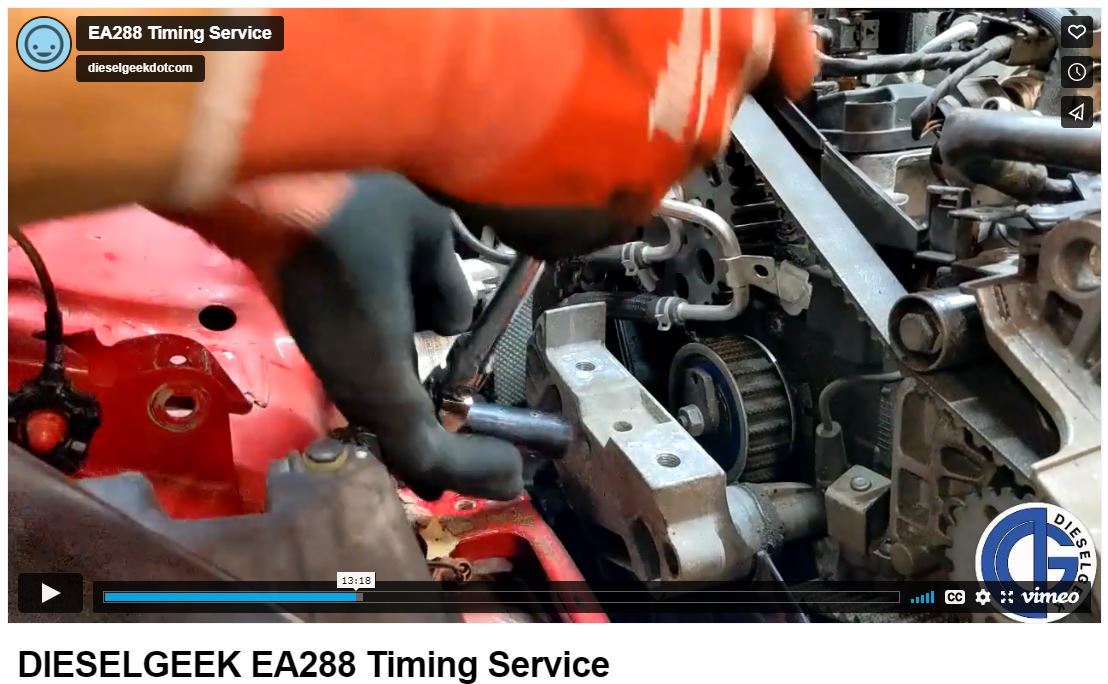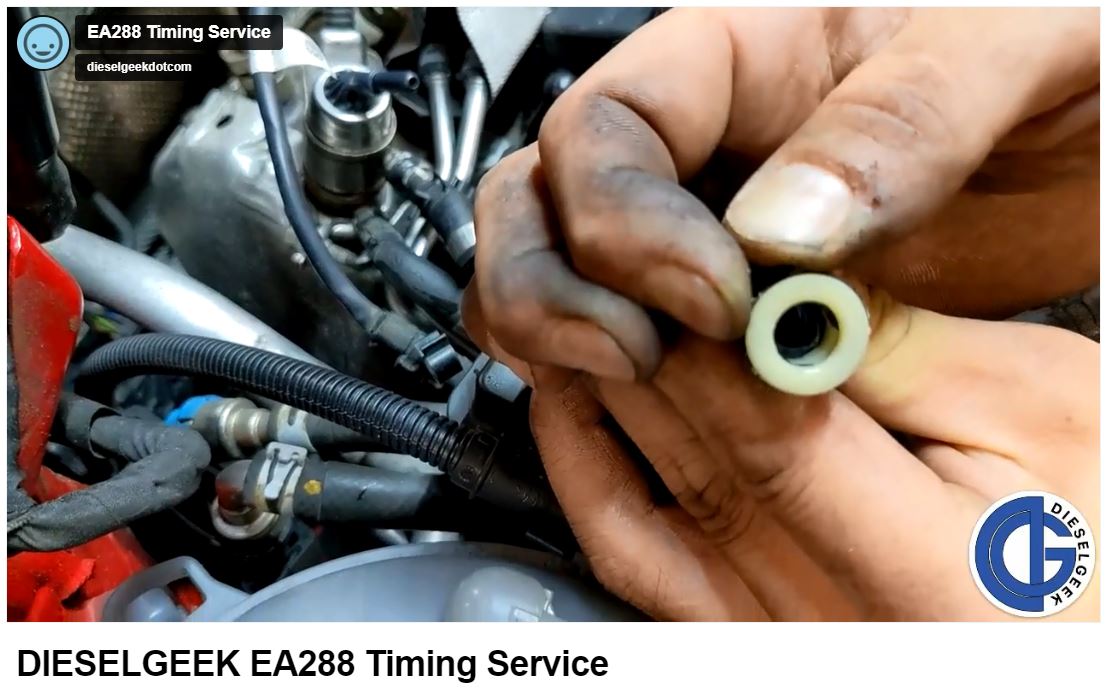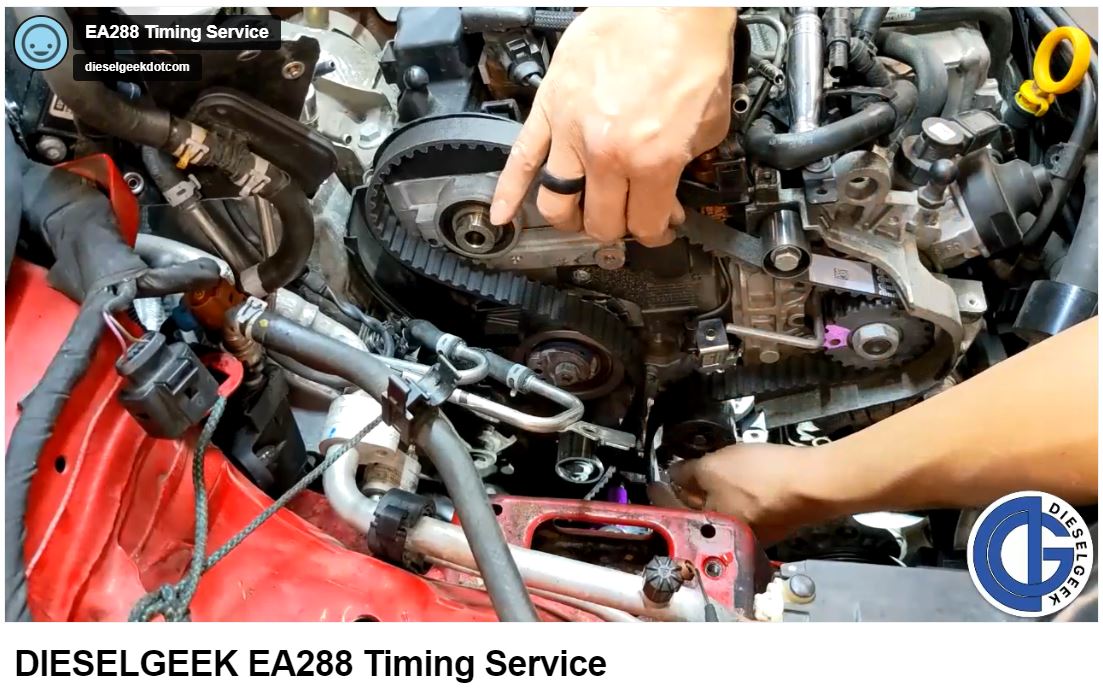 INSTRUCTIONAL VIDEO (Timing Service) for 2015-2016 TDI Golf, Jetta, Beetle, Passat and Audi A3 (EA288)
 Dieselgeek is proud to announce one of our best, most informative, and highest production value instructional videos to date!

This product is provided absolutely free of charge with purchase of a 2015-2016 Timing Kit!
  Complete instructions for DIY replacement of the timing belt and ancillary components on the 2015- 2016 Golf, Golf Sportwagen, Jetta, Beetle, Passat, and Audi A3 TDI. Our in-house TDI specialists cover every facet of this critical service. You'll receive over two decades of professional experience in just over 40 minutes. This video allows the DIY or professional alike to perform this job with the utmost confidence and peace of mind. Don't go in blind; go in with Dieselgeek! 
  Key Features: 
Complete hood up to hood down coverage of the job
Depicts the factory procedure using correct timing fixtures
Detail rich coverage of all the tricky bits
Time-saving professional tips and methods
Coverage of required tools
Complete torque specs
Clear, direct narration
Tight editing keeps you engaged in the action
  This is a digital product. This product provides a 90-day streaming subscription to our EA288 timing kit replacement video. Access to the digital content will automatically be granted by email once you complete your purchase; simply click the Access Content button. (Photo below.) The Access Content button will launch a video player on our webstore.
The origin email address is www.dieselgeek.com <deliveries@skypilotapp.com> subject Instructional Video from Dieselgeek. If you don't see it right away, please check Spam or Promotions. 
Covers the CVCA and CRUA engine codes found in the following vehicles:
2015-2016 Jetta TDI MK6
2015-2016 Golf and Golf Sportwagen TDI MK7
2015-2016 Passat TDI NMS
2015-2016 Beetle TDI 
2015-2016 Audi A3 TDI