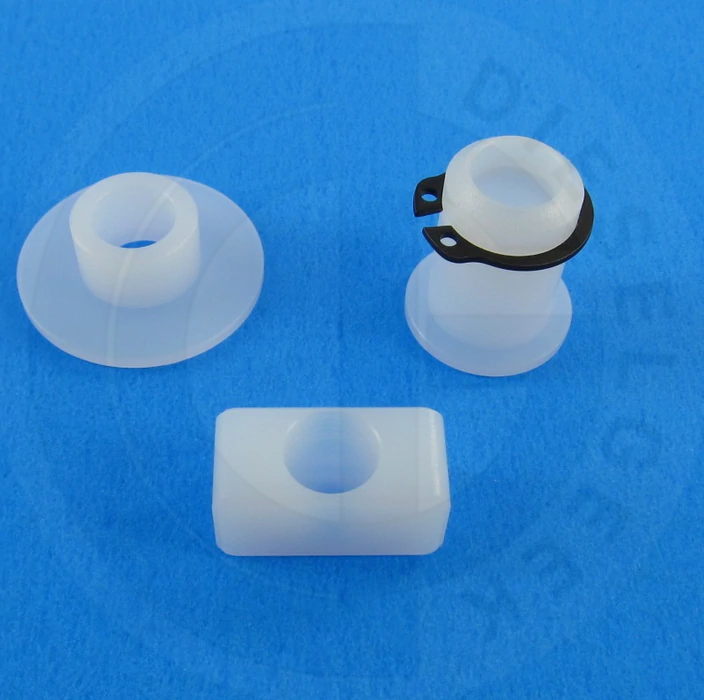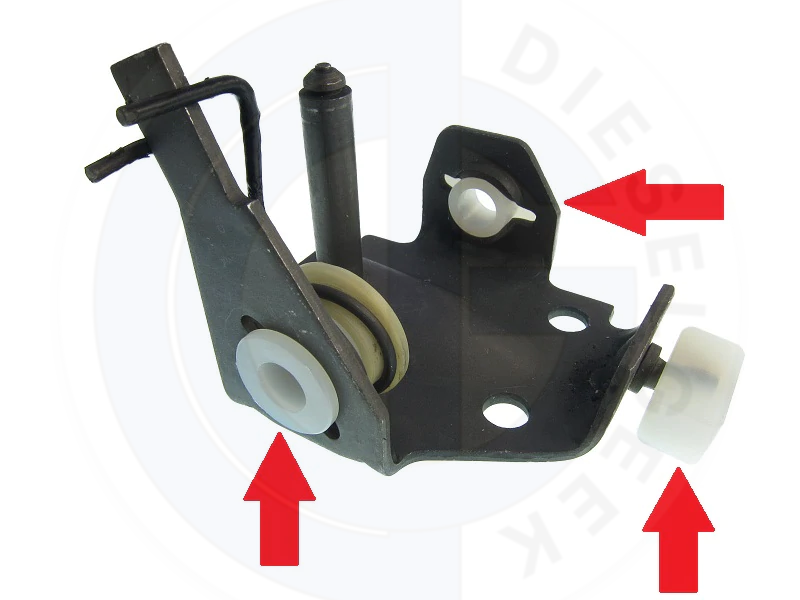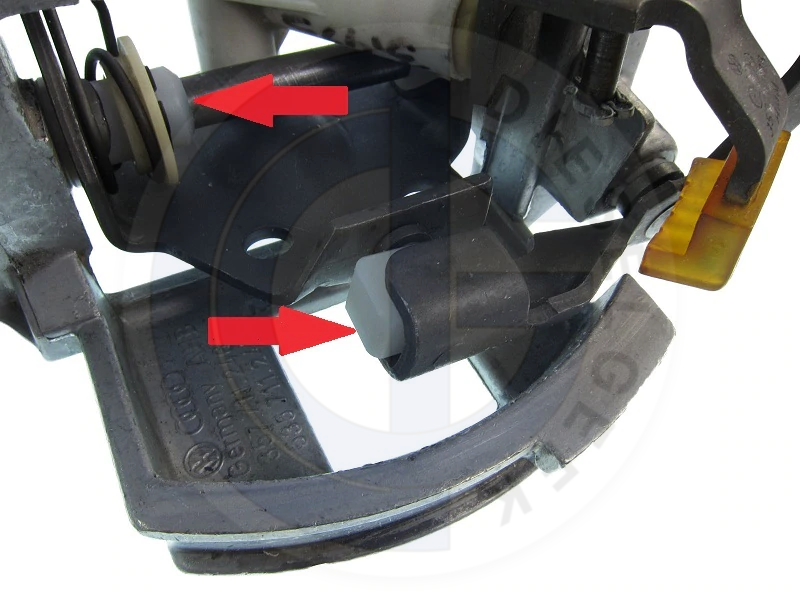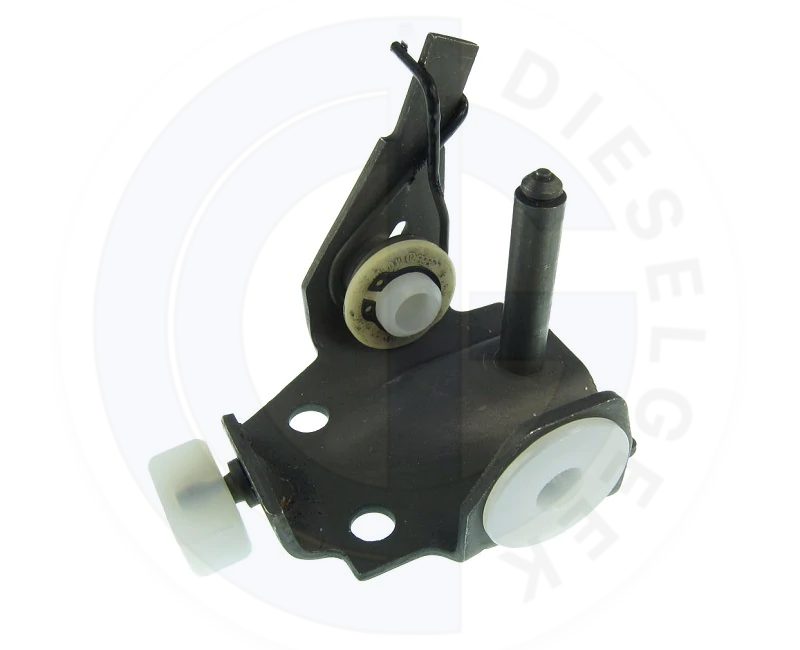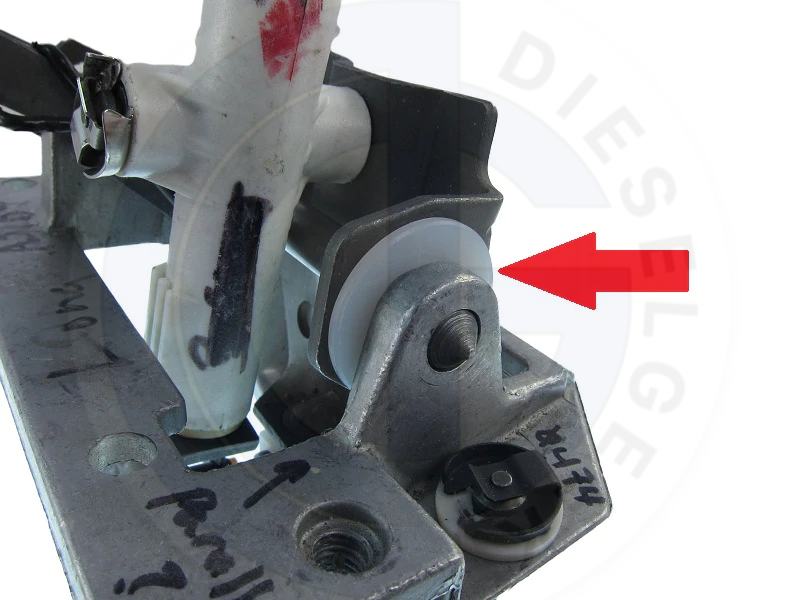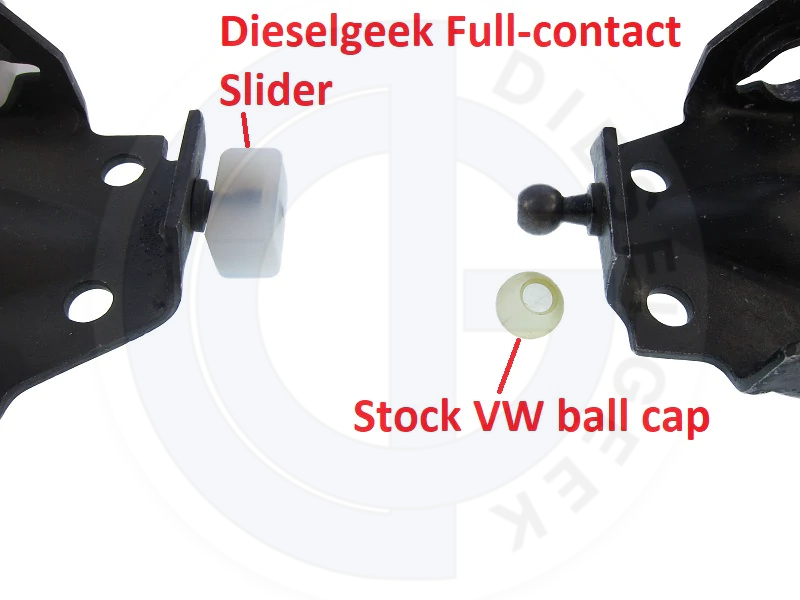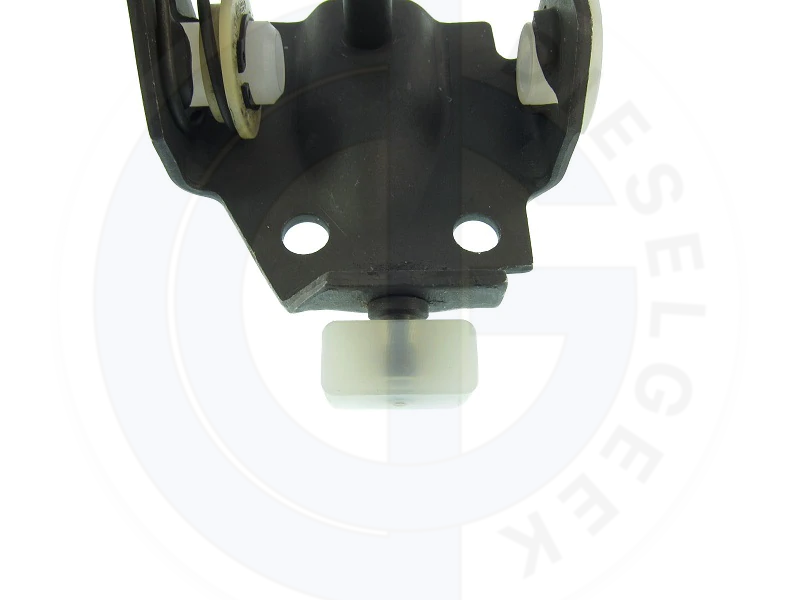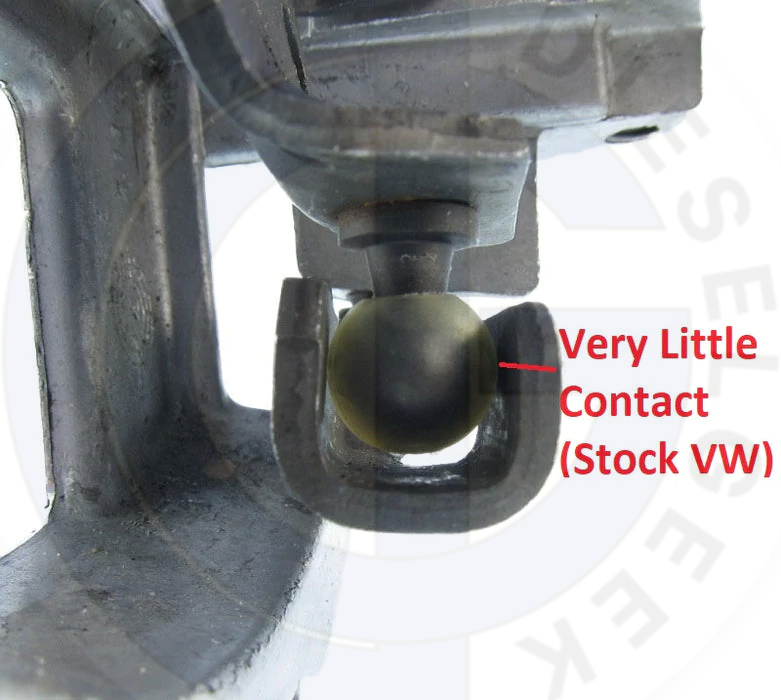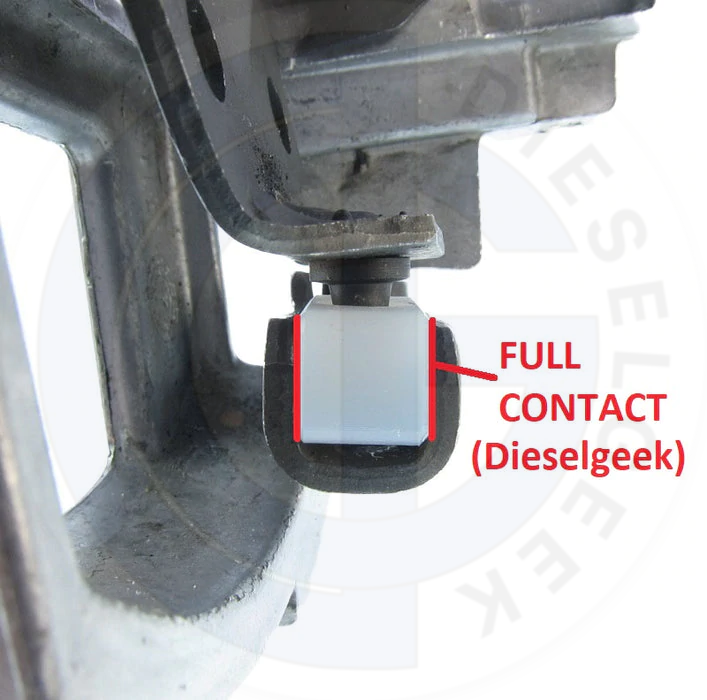 02A Cabin-Side Bushing Set for 1989-1999 Volkswagens
 We have your high-performance Cabin-side shifter bushings for the cable shift 02A transmissions used from 1989-1999 in the US and Canada. (See a more complete applications list below.) These parts replace the original sloppy bushings your car came with. These VW replacement bushings are made in the USA on a CNC mill and lathe with high grade UHMW polyethylene and are guaranteed for as long as you own your car!   
 These parts were designed to remove any extra slack in the cabin side shifter mechanism. For the two round bushings, the flanges are thicker than stock which dials out fore/aft slop. Also, the internal diameter of these two bushings is exactly the same as the steel pivot pin which gives precision that even new stock bushings cannot approach. Finally, the rectangular slider replaces the original thin plastic cap for the 10mm ball at the bottom of the mechanism. This ball rides in a groove in another lever which controls gate selection. When the ball cap gets old it gets hard and brittle and breaks off which makes for a lot of slop and very dodgy shifting. Even brand new, the ball cap has very little contact with the channel it rides in so accuracy was never the goal of the original parts (See last two pictures). The precision-made slider we offer with this kit has full contact with the relay lever's channel and this makes for much improved accuracy, shifting feel and durability. This is the part that VW *should* have made way back in 1989 when this system was first used!  Made in the USA.
Fits the following classic cars equipped with cable shift transmissions:

1989-1995 VW Corrado 
1989-1997 VW Passat
1992-1999 VW Jetta GLX VR6
1992-1999 VW Golf, Jetta, and Vento TDI
1992-1999 VW Golf and GTI VR6
1998-1999 VW New Beetle
1997-1999 VW MK4 Golf, GTI and Jetta
1996-2003 VW Caddy TDI
1999-2006 VW Lupo
1997-1998 Audi A3
1997-2004 Seat Arosa
1997-1999 Seat Ibiza TDI
1992-1999 Seat Toledo TDI
1997-1999 Seat Cordoba TDI
1997-2000 Skoda Octavia
US shipping: Get free FedEx 2nd day shipping when you order this kit with the other two other 02A bushing sets!  We offer and highly recommend $7.99 FedEx 2 Day shipping on this item if you are in any sort of hurry to get it.  Slower US Postal Service shipping is around $3.00.  We ship Monday through Friday from Colorado except on holidays.  
International shipping:  USPS shipping is currently suspended due to their system backlogs. In these uncertain times we recommend the slightly more expensive but much faster FedEx International Economy® service. FedEx will likely collect local taxes upon delivery.  Also, for Canada, the new USMCA trade agreement will reduce taxes and duties on this item.
Install: These parts install without dropping your shift box. If you remove the plastic center console inside the car you will see how to extract the shifter from the center tunnel from the top. You will need circlip pliers to install the upper forward round bushing. Please watch the videos below.