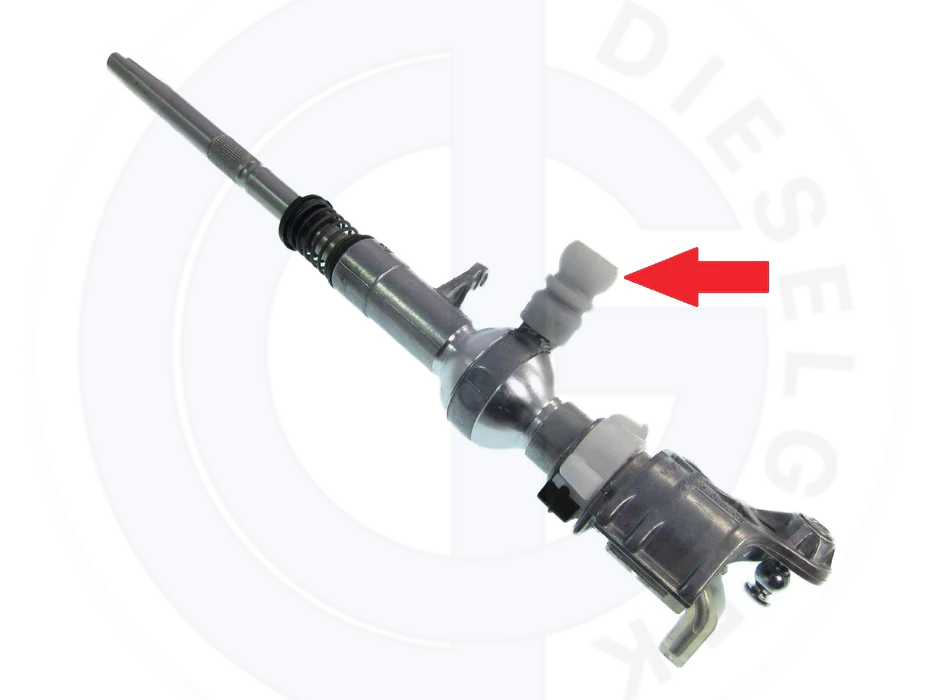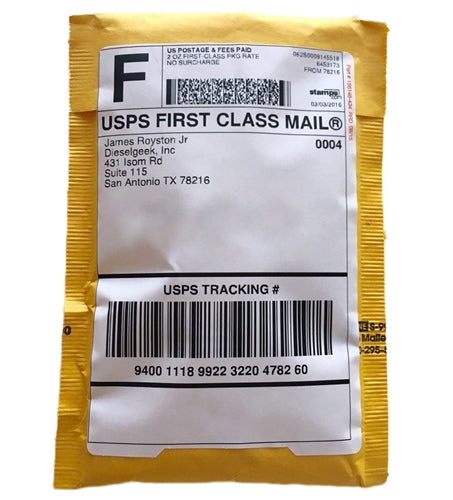 First Gear Getter for 2008 and newer VW and Audi
Has your 2007 or newer VW lost first or fifth gear?

We've been reuniting VW owners with their first gears for years! Repair the sloppy, damaged or missing relay ball on your year model 2008 through 2019 MK5 and MK6 shift lever with our innovative bell crank relay socket. When your relay ball bushing breaks you will find that it is hard to get into reverse or first gear without pushing the shifter stick very hard to the left. You might even readjust your shifter to enable you to get first and second gears but that makes it darn near impossible to get fifth gear. The dealer alternative to this repair kit is to buy a new shifter shaft assembly from the dealer for around $100 and then drop the exhaust, heat shield and shifter box to install it.
To install this part you will likely have to remove the center console* inside the cabin and glue the part onto the aluminum tang on the left of the shifter stick. There is a new stainless steel pin that helps locate it at the right depth while the JB-Weld epoxy you apply (not included) sets up overnight.  Does not fit MK7 cars. Proudly made in the USA and guaranteed for as long as you own your car!
If you would like to get the best shifting you've ever experienced in your VW then get the Deluxe Shifter Bushing kit for 2008+ MK5 and Mk6 vehicles

Fits the following years and models with five or six speed manual transmissions:

2012 - 2014 Golf R
2008 - 2014 VW Golf and GTI
2008 - 2014 VW Golf and Jetta Sportwagen
2008 - 2009 VW Rabbit
2012 - 2019 VW Beetle
2008 - 2018 VW Jetta and GLI
2008 - 2019 VW Passat and CC
2009 - 2017 VW Scirocco
2008 - 2016 VW Eos
2008 - 2019 VW Tiguan
2008 - 2019 Audi TT, TTS, and TTRS
2008 - 2019 Audi A3, Cabriolet and S3
2011 - 2019 Audi Q3 and RS Q3
2008 - 2019 Seat Toledo, Leon, Alhambra, Altea, and Mii
2008 - 2019 Skoda Fabia, Octavia, Yeti
US shipping:  We offer and highly recommend $7.99 FedEx 2 Day shipping on this item if you are in any sort of hurry to get it.  Slower US Postal Service shipping is around $3.00.  We ship Monday through Friday from Colorado except on holidays.  
International shipping:  USPS shipping is currently suspended due to USPS system backlogs. In these uncertain times we offer the slightly more expensive but much faster FedEx International Economy® service. FedEx will likely collect local taxes upon delivery.  Also, for Canada, the new USMCA trade agreement will reduce taxes and duties on this item.
Install Video: