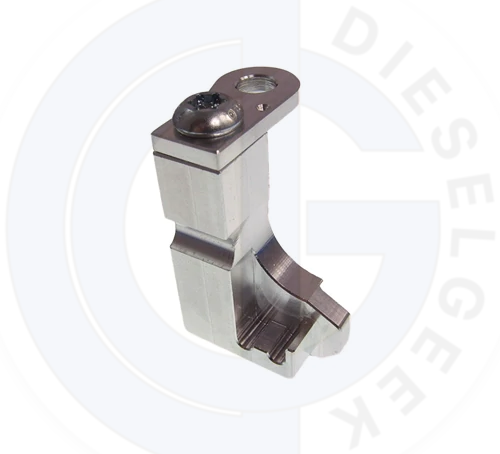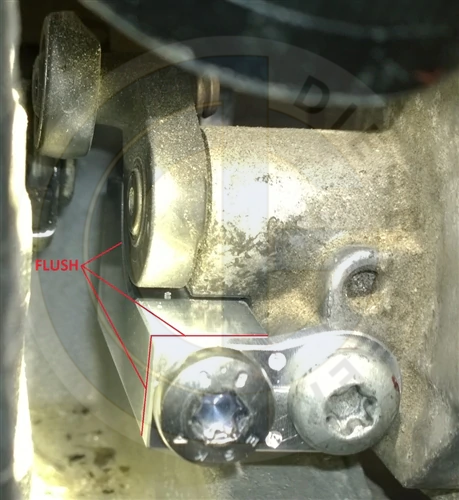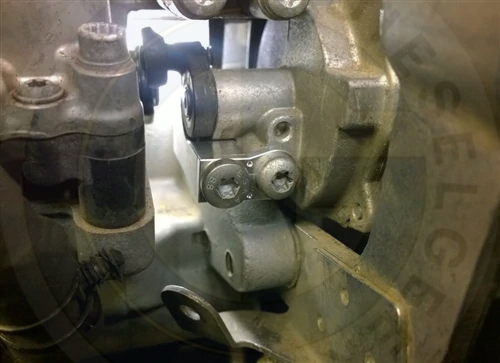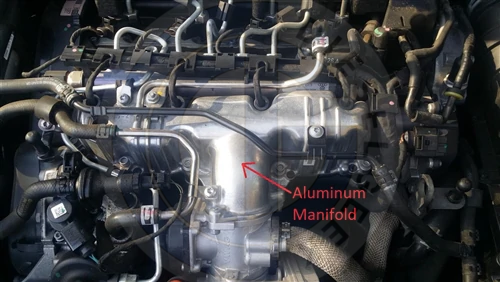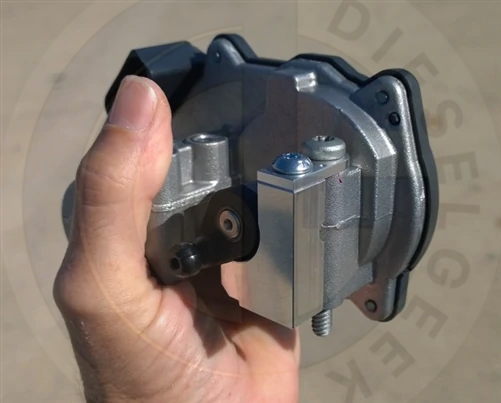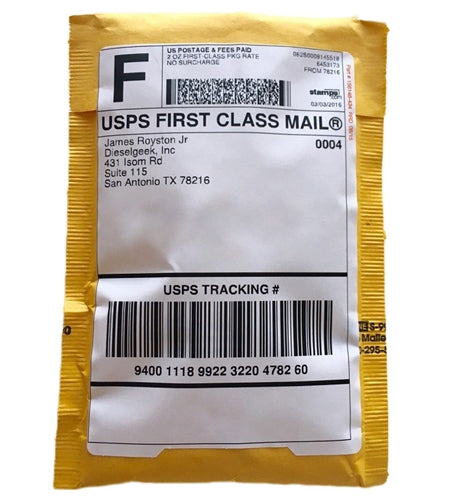 P2015 Code Repair Bracket for Common Rail TDI with Aluminum Manifold
Click here for Install Instructions
Are you sick and tired of your check engine light?

Fix your Common Rail TDI Diesel P2015 fault code now and save over $800! For thousands of drivers of Volkswagen, Audi, Seat and Skoda cars the only alternative to our repair bracket is replacing the diesel intake manifold which costs $900 or more for parts and labor. Besides the cost, replacing the CR diesel intake manifold also requires removing fuel lines which is risky. You can install our bracket in 15 minutes and save yourself a ton of money and maybe even your delicate and even more expensive fuel system. Included with the purchase is free technical support and YouTube demonstration videos to ensure that the repair is a success.  The part is only guaranteed to work if you install it like the first video below shows and you also allow us to help you through a troubleshooting process if the code fails to clear the first time. 

How it works: Our P2015 repair bracket limits the range of motion of the V157 intake flap motor to the exact same range as when your car was new. This eliminates the possibility for the flap motor mechanism to open or close too far which is the cause of the P2015 error. Our bracket is also a great preventative fix. Installing a bracket now will prevent trouble later. With this bracket in place you won't experience the wear in the mechanism and the terror code that results. Our repair kit may also clear your P2004, P2006, and P2016 TDI error codes.

Take a look at the many glowing reviews at the bottom of the page to see our customer's impressions of this money-saving part.

US shipping: We offer and highly recommend $7.99 FedEx 2 Day shipping on this item if you are in any sort of hurry to get it.  Slower US Postal Service shipping is around $3.00.  We ship Monday through Friday from Colorado except on holidays. 
International shipping:  In these uncertain times we offer the slightly more expensive but much faster FedEx International Economy® service. FedEx will likely collect local taxes upon delivery. We are not shipping via USPS internationally
since it is not currently reliable. We have a
decoration: underline; color: #2b00ff;">Canadian distributor
for these brackets.
Tools Required: You can do this. The first video below shows you how. You will only need a T30 Torx screwdriver or socket to install this part.
Installation:
Please watch the first video below to be able to install the part correctly. The intake flap motor
must be temporarily removed
to install the part correctly. We can only guarantee results if you remove the flapper motor to install this part. Please also see picture on right side above to confirm successful install. Sides of part must be flush with top plate. If the V157 flapper motor fails to move after the bracket is installed you can pull the motor arm forward into operating range with the engine running to "jump start" it. This should clear the code almost immediately or within 2-3 days of driving.
Here is the VW fault code this bracket prevents and fixes:
DTC 2968, 18447 or 008213 - Intake Manifold Flap Position Sensor (Bank 1) P2015 - 000 - Implausible Signal - MIL ON
Confirmed fitment for aluminum intake manifold 03L 129 711E on 2.0 liter four cylinder Common Rail TDI diesel engines (pictured on far right above). Not meant for V6 TDI or gasoline 2.0 turbo engines. The aluminum intake manifold was used on all North American diesel Golf, Jetta and Beetle TDI from 2009-2014 and on most 2,0 Common Rail TDI vehicles outside of North America. We also offer the repair bracket  for the all black plastic diesel manifold
03L 129 711AG
found only outside of the North American market.
What it fits:
In USA and Canada: All 2009-2014 Golf, Jetta, Jetta Sportwagen, Beetle and Audi A3 with Common Rail TDI diesel engine. (The American made 2012-2016 NMS Passat doesn't have a flapper mechanism.)
Outside of USA or Canada (2008-2014 2.0 liter, 4 cylinder Common Rail TDI:
Volkswagen Golf, Eos, Beetle, Jetta, Passat, CC, Scirocco, Amarok, Touran, Transporter and Tiguan
Audi A3, A4, A4 Allroad, A5, A6, Q3, Q5 and TT
Seat Alhambra, Altea, Exeo, Leon, Ibiza, and Toledo
Skoda Octavia, Superb and Yeti