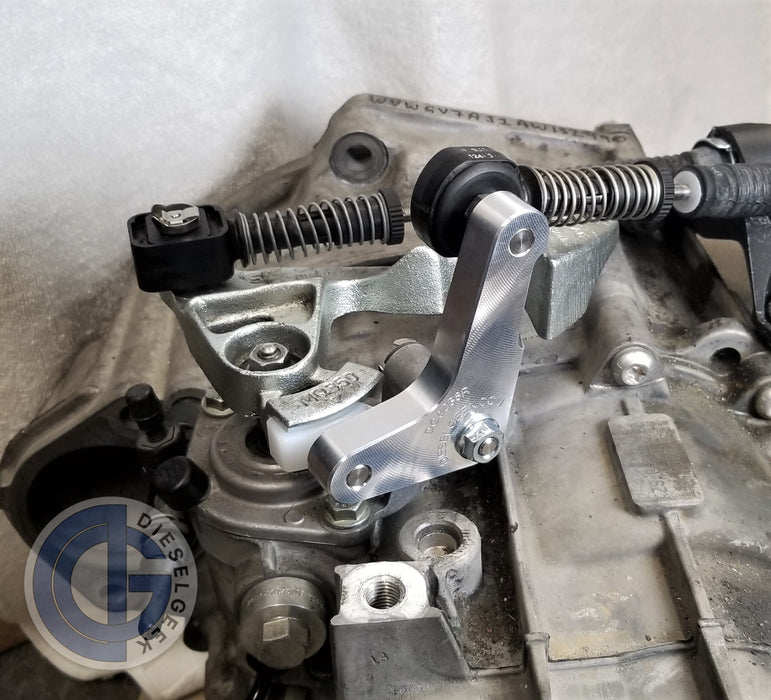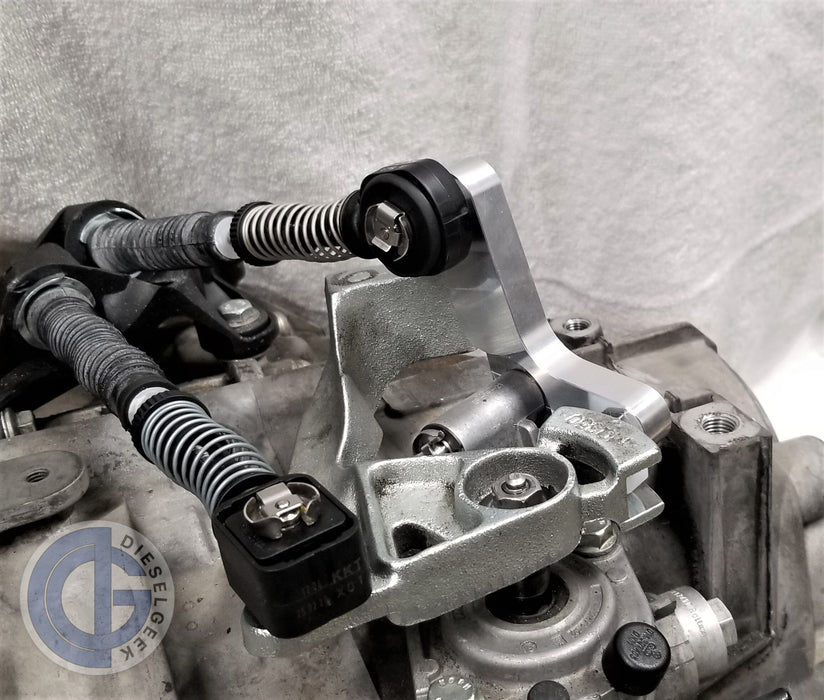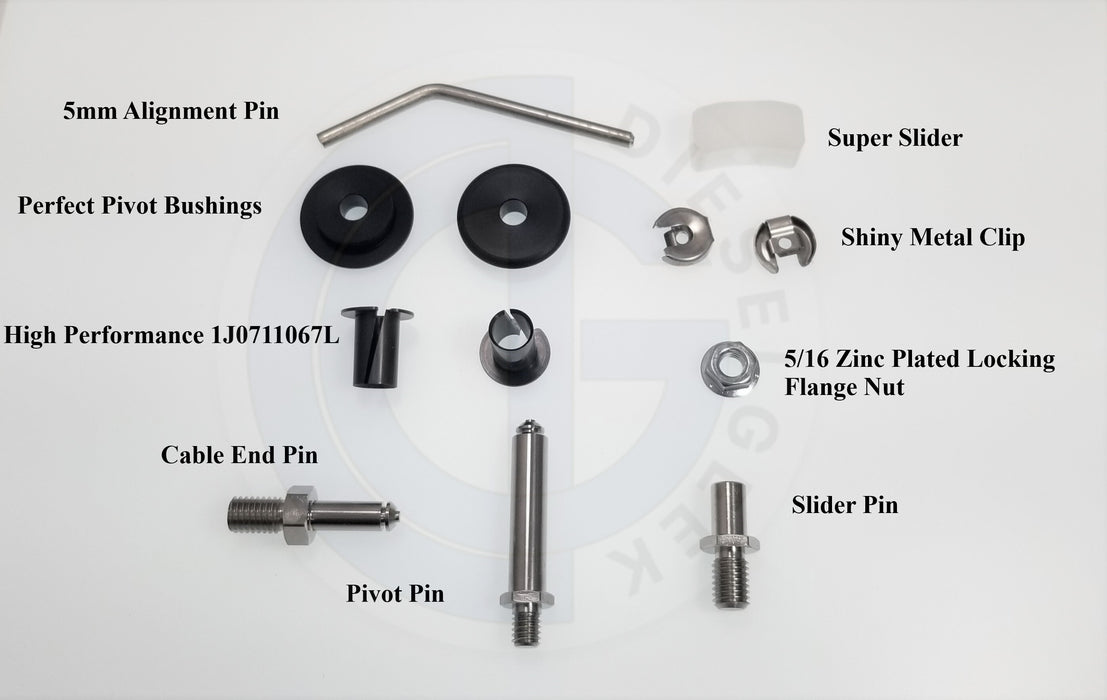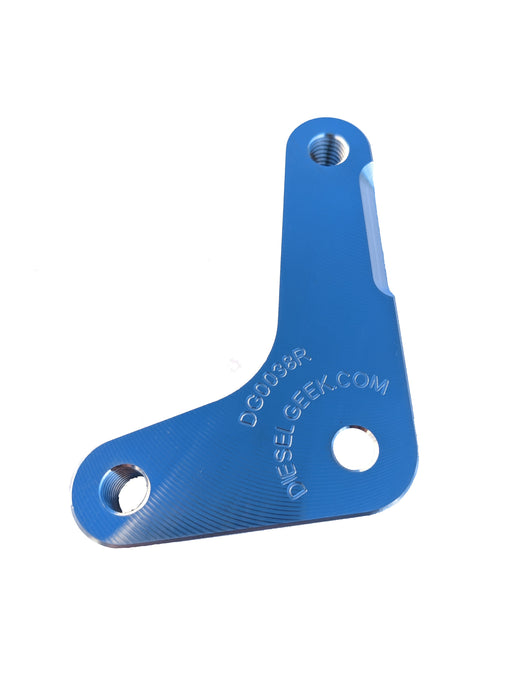 Billet Aluminum Side to Side Reduction Bracket for 2008+ 6-speed cars
Get an all-metal side to side bracket with shorter throws!
In 2008, VW and Audi decided to cut some costs and get rid of the all-metal side to side shifter bracket that they used on year models 2000-2007. The part they replaced it with is made of plastic and frankly, it sucks. The plastic part does not have separate bushings to ride in the aluminum pivot tube and that makes for a sloppy fit. In areas where road salt is used this allows corrosion to begin which eventually seizes up the bellcrank. This makes for stiffer and stiffer shifting until it finally can shift no more. Then you have a real headache on your hands when you have to try to remove the seized plastic pin. 

Don't wait for this to happen! This corrosion will leave you stranded and then you will have an expensive, time-consuming repair to deal with. Our billet aluminum side to side bracket kit changes every failure-prone part back to metal with a bulletproof polished stainless steel pivot pin running in high performance pivot bushings. Included with the kit are a pair of Perfect Pivot cable end bushings, our Super Slider, a pair of our high performance 1J0 711 067L bushings, a pair of N 908 159 03 shiny clips, and of course our stunning billet aluminum bellcrank. We also include a precision made 5mm shifter alignment pin so you can adjust your shifter after the install. You will need nothing else!
Bonus! This kit gives an approximate 20% throw reduction for the left to right shifting action - icing on the cake! This kit is the perfect compliment to ANY OE type front to back shifter, stock or OEM+ performance (Audi S3 etc.) because the best repairs are mods too!
Replaces plastic relay levers:
5K0 711 203 B
5Q0 711 202 B
Install: You will be reusing your plastic side to side cable end with this kit just like you do with our Sigma Short Shift kit. The glass reinforced nylon side to side cable end is perfect for the task as it is under very little load. It is also extremely easy to get the adjustment dialed. You will first remove the soft rubber insert from the stock cable end, then you will install our Perfect Pivot bushings as shown in the video below. 

US Shipping: We offer FedEx 2nd Day for just $9.99 and it will deliver on Saturdays, too! Overnight delivery is available as well. We ship Monday through Friday from Colorado.

International shipping: In these uncertain times we offer the slightly more expensive but much faster FedEx International Economy® service. FedEx will likely collect local taxes upon delivery. USPS shipping is currently suspended due to USPS system backlogs. Also, for Canada, the new USMCA trade agreement will reduce taxes and duties on this item.