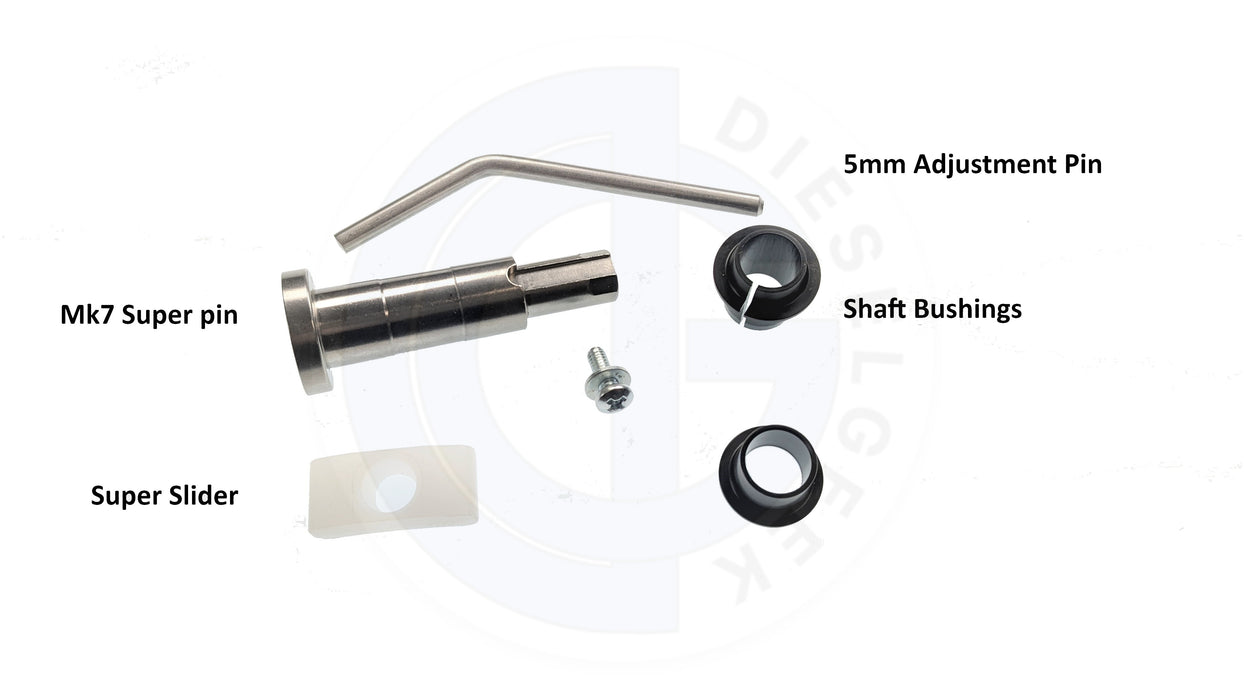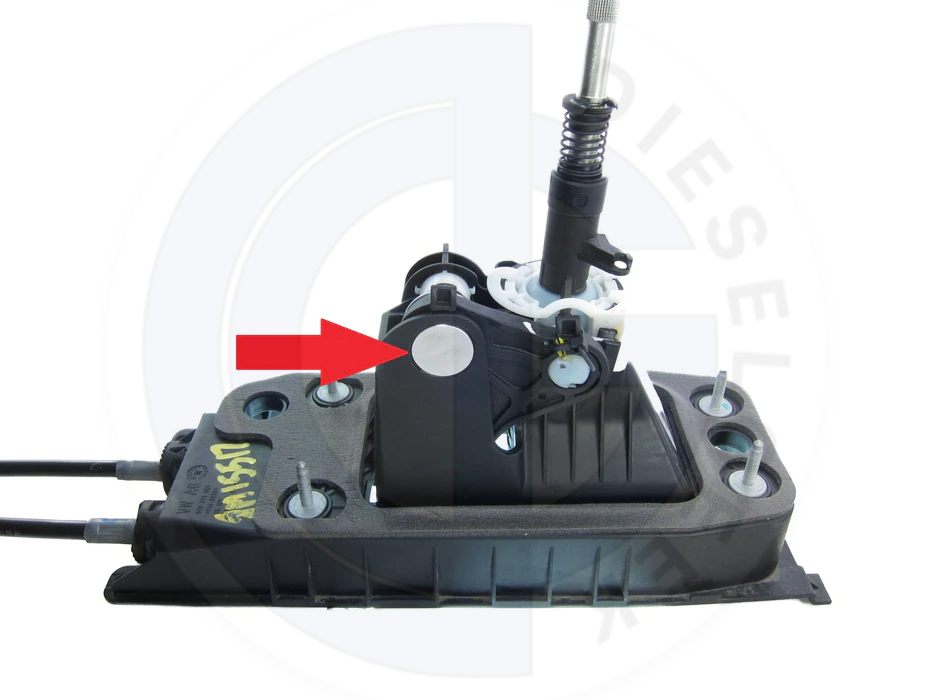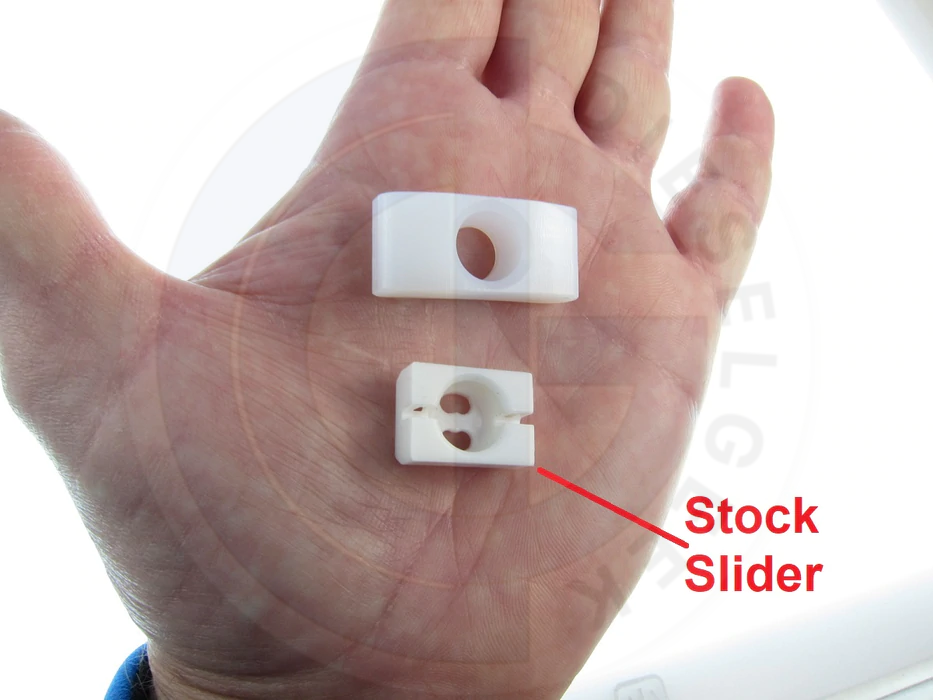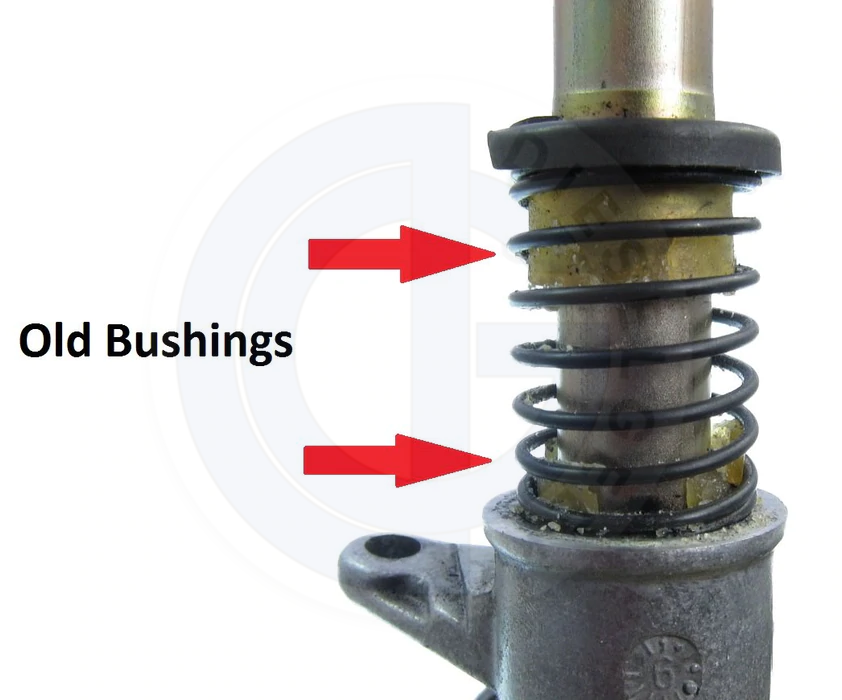 Deluxe MQB Shifter Bushing Kit for 2015+ Mk7 and MK8 vehicles
This is everything you will need to bring your MK7 and MQB shifters to life!
The Missing Link for MK7 and MK8 (MQB) Cars!
We really love the MK7 and new MK8 Golfs and Jettas but the shifter has a couple of places where loose tolerances lead to less than stellar shifting. The result is that the shifter performance of the newest cars doesn't match the excellence of the rest of the package. Bring your shifter up to the level of the suspension, chassis and refinement with the Dieselgeek MQB Deluxe Shifter Bushing Kit! 
Included in this kit: MK7 Super Pin, Shaft Bushings, optional Super Slider, and the 5mm Alignment Pin to touch up your shifter adjustment. This kit is meant to replace all the factory cheap plastic parts with stuff that is durable, high quality, and precisely machined in the USA. (If you have our Sigma Shifter, do not purchase the Super Slider, the Sigma includes it's own Slider.)    
Install: Refer to the installation videos for each of the constituent components on the individual product description pages (linked above). Please note that you will need to remove the center console to install the Super Pin. This is the most tedious part of the install process. We have a video below. It's really not all that difficult.
What it Fits: The Mk7 Super Pin fits all 2015 and newer US-spec and Canadian-spec MK7, MK7.5, and MK8 Golf R, GTI, TDI, Alltrack, plus the 2019 and newer Jetta GLI MK7. This part works with five or six speed transmissions. These cars are based on VW MQB architecture and have a black plastic shift box. For the rest of the world this also includes:
Audi A1 Mk2
Audi A3 Mk3, Mk4
Audi TT Mk3
Audi Q2
Audi Q3 Mk2
SEAT Ibiza Mk5
SEAT León Mk3, Mk4
SEAT Arona and Ateca
SEAT Tarraco
Škoda Kamiq, Karoq, and Kodiaq
Škoda Octavia Mk3, Mk4
Škoda Superb B8
Škoda Scala
Volkswagen Alltrack
Volkswagen Arteon
Volkswagen Caddy Mk4
Volkswagen Golf/GTI Mk7, Mk8
Volkswagen Golf Sportsvan
Volkswagen Golf Estate R
Volkswagen Jetta MK7
Volkswagen Passat Mk8
Volkswagen Polo Mk6
Volkswagen T-Cross and T-Roc
Volkswagen Tiguan Mk2
Volkswagen Touran Mk2
US shipping: Get free FedEx 2nd day shipping when you order this kit with the Super Slider! (You can also get free FedEx shipping if you order the more basic kit with a Sigma Short Shift kit.) We also offer and highly recommend the $6.99 FedEx 2 Day shipping option on the kit without the Super Slider. Slower US Postal Service shipping is around $3.00. We ship Monday through Friday from Colorado except on holidays.
International shipping:  In these uncertain times we offer the slightly more expensive but much faster FedEx International Economy® service. FedEx will likely collect local taxes upon delivery. USPS shipping is currently suspended due to USPS system backlogs.  Also, for Canada, the new USMCA trade agreement will reduce taxes and duties on this item.